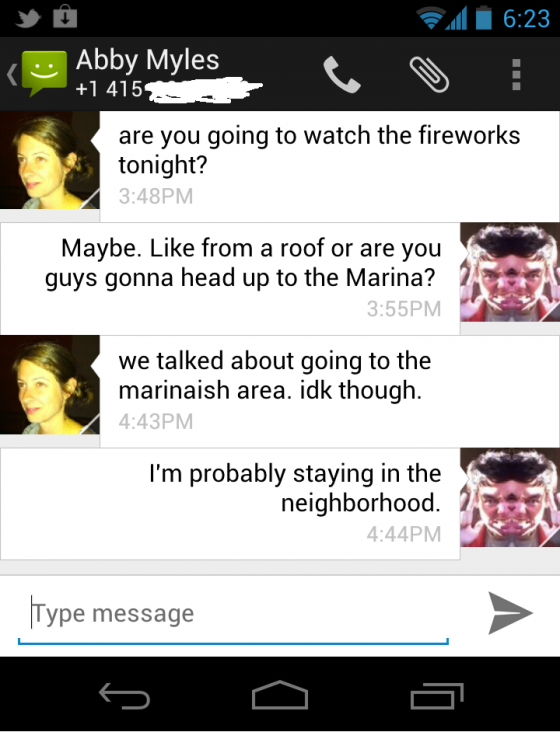 I was a little boy. My dad took me, and I had a lot of firsts that day:
My first experience with a real shit-show
My first time seeing (and RIDING ON) an articulated bus
My first time riding in a taxi
My first time walking lots of miles
My first time staying out really late
(Now I do all those things all the time!)
Don't remember much about the festivities except that there were a jillion people on Marina Green and I was right at butt-height, and there were fireworks. Mainly I remember the odyssey that was trying get the hell out of there afterward. Tried a taxi but got out after a block or two because gridlock was so bad we weren't getting anywhere. So we walked what seemed to me at the time to be about 30 or 40 miles through the Marina and North Beach before we were able to catch a bus that would get us where we needed to go. This was also my first experience with the stress of transit logistics, and I still feel that same exact dread now when I can't get a cab or my bus doesn't show up when Muni Alerts says it's gonna.
I don't think I'm gonna go to the Marina tonight for the Golden Gate Bridge's 75th Anniversary party.
(I wrote this post for Tumblr originally but then I was like fuck it.)