Just look at this sandwich: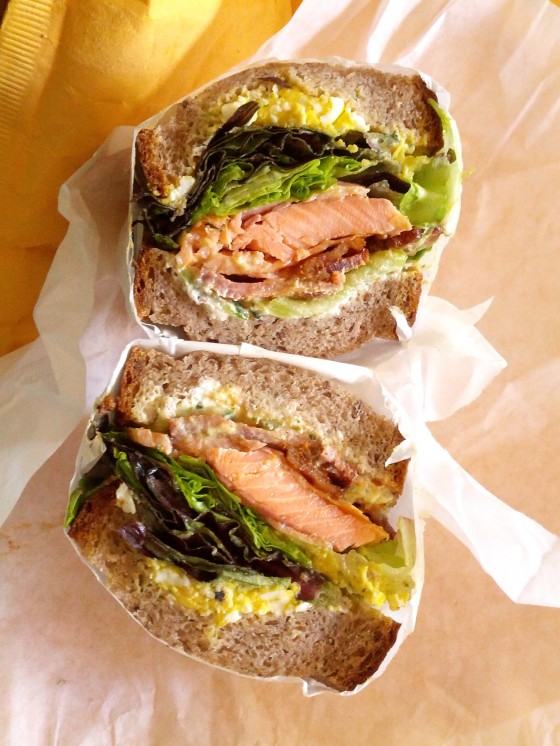 That's smoked trout, fancy bacon, fancy lettuce, soft-cooked egg, herby cream cheese on rye. Sooooo good. I know it's easy to forget about this place since it's so far out 24th Street, not very close to Dolores Park — but it is worth the trek like crazy. (And maybe try picnicking at Potrero del Sol for once?)
New menu every day here. Or follow them on Twitter.