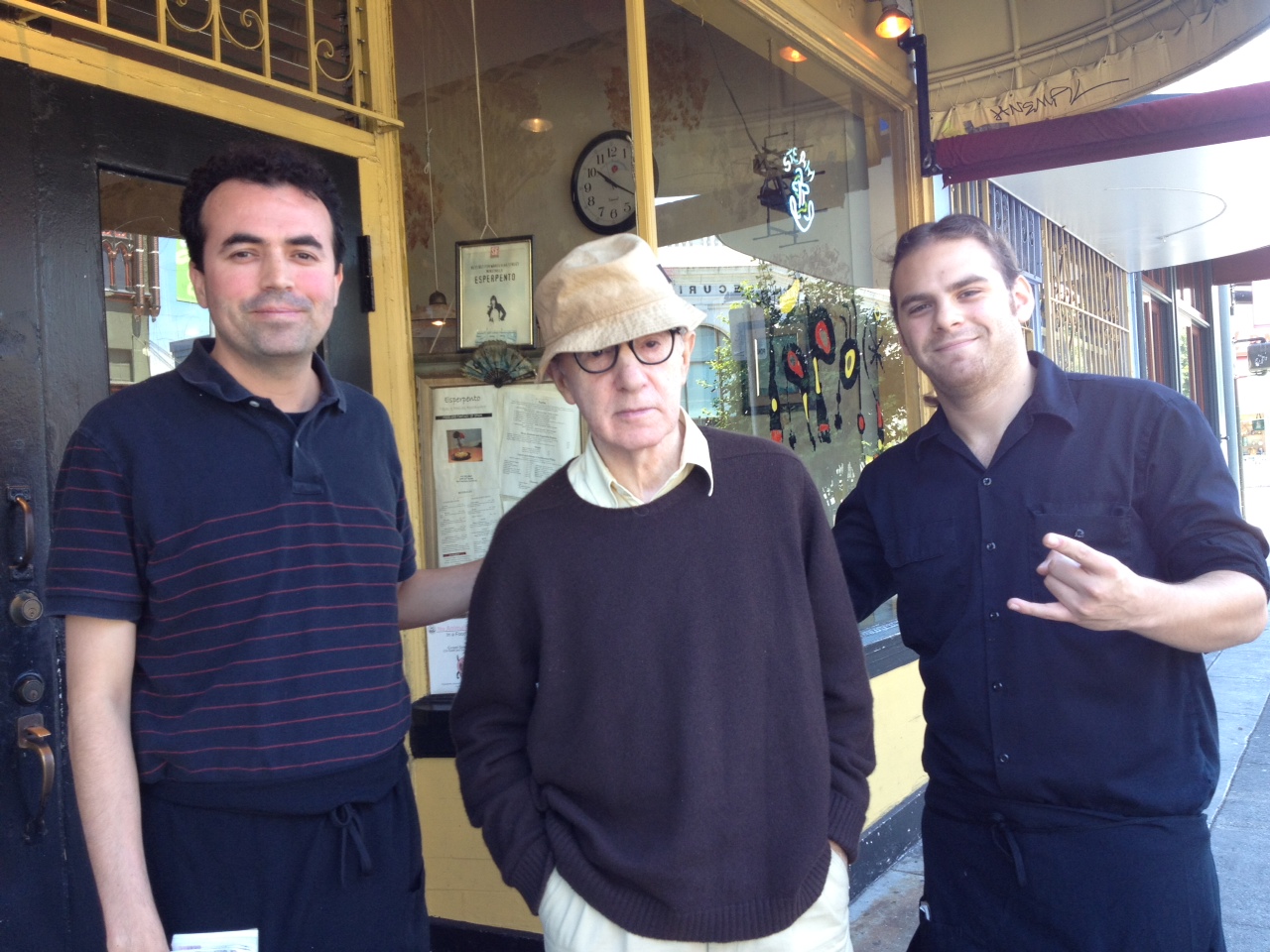 Reader Jennifer W. shares the news:
Thought your readers might be interested that the new Woody Allen movie is filming at the New Central Cafe (on S. Van Ness @ 14th) today. I live 1 block over on Shotwell and there's no parking all up one side of the block so production trailers can come in. The production company listed on the flyered notice is "Perdido Productions," which according to IMDb is working on "Untitled Woody Allen Project" known to be shooting in SF this month. Cate Blanchett might be in a trailer across the street from me right now!
Wow!
UPDATE: SFist has some video of the scene.