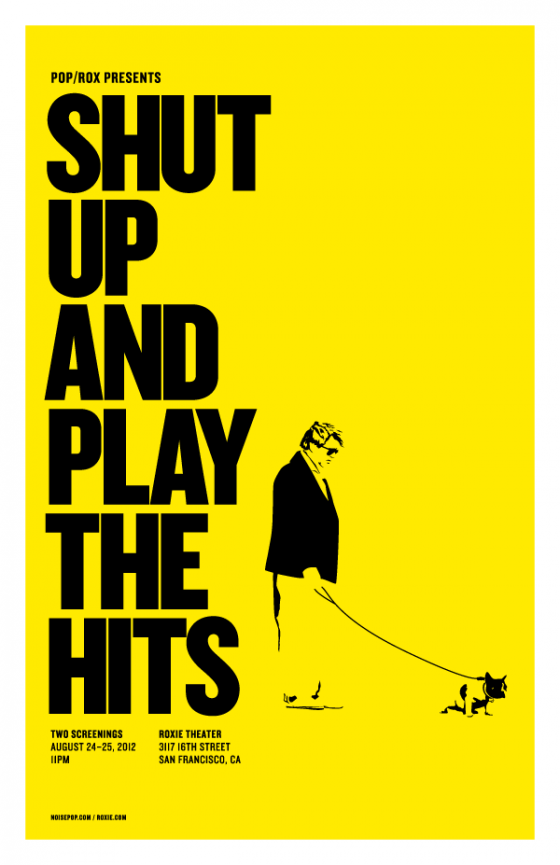 THERE WILL BE DANCING IN THE AISLES.
I saw this thing at the Embarcadero screening in July, but it was a 7pm show on a weekday so everybody was kind of sedate. These are 11pm shows on a Friday and Saturday night in the Mission, so THERE WILL BE DANCING IN THE AISLES (even if it's just me). Mike from the Roxie is onboard I think. Says he, "We're going to play it SO LOUD!"
Furthermore, you can win a PARTY PACK OF FOUR so you can three pals can DANCE IN THE AISLES TOGETHER. All's you have to do is tell us about your happiest LCD Soundsystem-related memory in the comments section below. Contest ends at noon on Thursday. Winner will be picked based on merit.
Seriously, if you loved LCD Soundsystem you will love this movie. And if you've never heard LCD Soundsystem, you will love them after watching this movie. (Seriously, this happened with a friend of mine last month.) I'm really excited about this, so I'm probably gonna post about it every day this week, so be prepared. Buy tickets and/or read all about the movie here.
And for goodness' sake, RSVP and invite your friends!
Now let's rock out:
THERE WILL BE DANCING IN THE AISLES.
Also, where shall we pre-game? Any bars on that block definitely have some LCD on the juke?