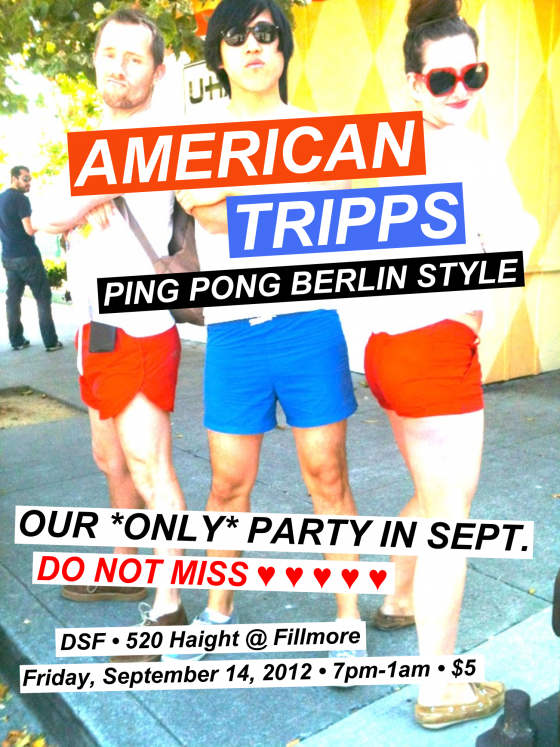 I figured this would be of interest since it's apparently the only Berlin-style ping pong party happening this month. Plus, the Lower Haight is my second favorite neighborhood, and the home of the best burrito in town. (AND, one of the poster models is Vic Wong, who as of one post ago is tied with Andrew Sarkarati for most prolific Mission Mission writer ever, other than me.)
Also, the musical program this time seems pretty interesting:
Psmzntl, DJ Fgsfds and DJ Jerky Joerg will be manning the decks, and here's what they promise: "Looks like an eclectic set and we'll tag team it to hop genres and decades. Maybe no country. Tunes, songs, nuggets, slop." YUSSS!!!!