The Tartine Line, traditionally known as 18th and Guerrero, floods when it rains like this. Our friend Jenny sent us these pics of the current state.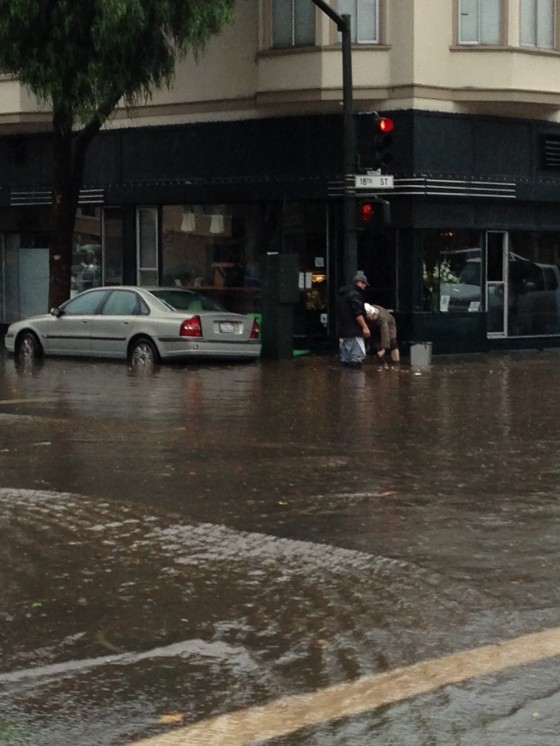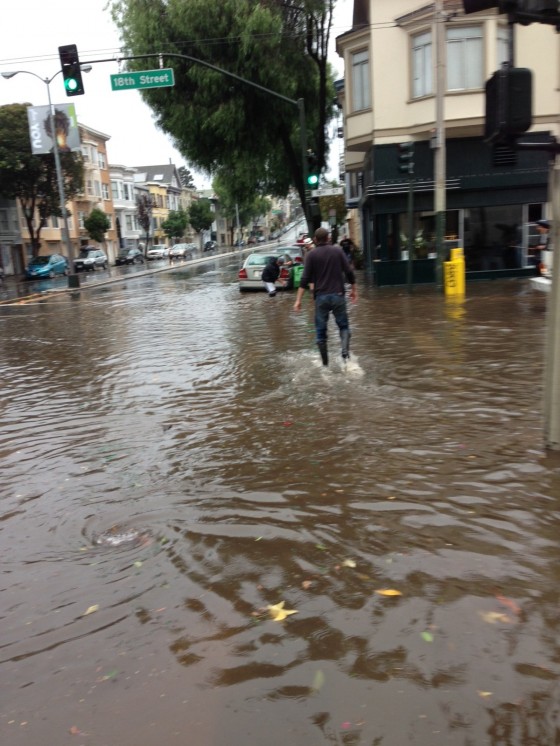 UPDATE:
Here's another at 18th and Valencia from kowitz on Instagram.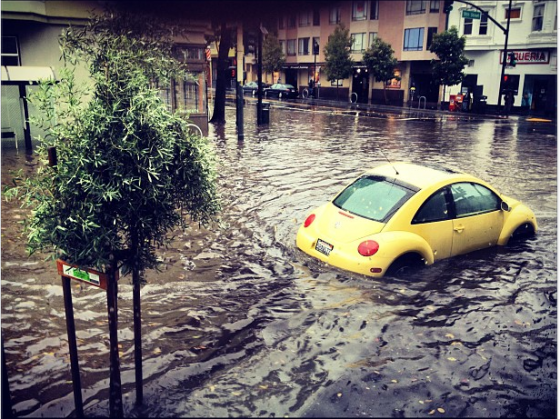 UPDATE 2: The block is totally clear of water and it's sunny out. Go out and play.