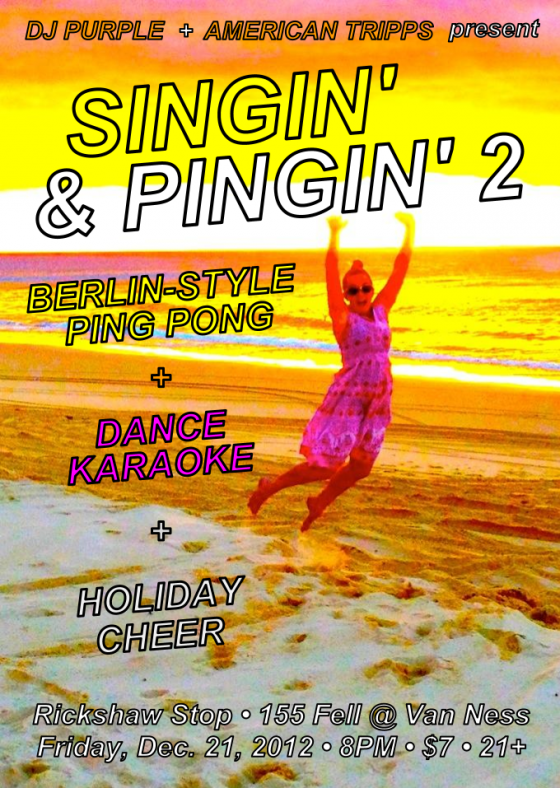 Holiday cheer! This will likely be the holiday party to end 'em all! Here's the deal:
The first SINGIN' & PINGIN' was the most fun anyone had ever had in the history of ever, so you're darn right we're doing it again! And we're making it our official holiday party!!
DJ Purple (http://djpurple.com/) is an award-winning performer, and his DANCE KARAOKE parties are the stuff of legend.
We'll have two ping pong tables for plenty of Berlin-style action, as well as foosball and skeeball in the mezzanine, drink specials, lots of dance floor, karaoke lyrics up on the big screen, and a handful of cozy rickshaws for cuddlin'.
RSVP and invite your friends! (And then peep DJ Purple's songbook and get a-practicin'!)
Pics of the epic Singin' & Pingin 1 right here if you wanna see what you're in for.