Dude.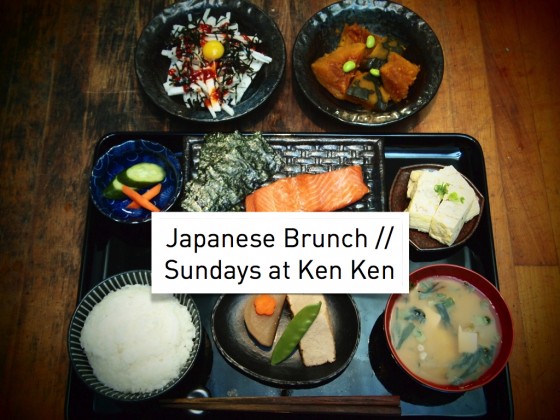 What will Ken Ken think of next? Here's this weekend's menu:
Sunday Brunch Set
Salmon Course Brunch  $13.00
Salmon Shioyaki / house cured salted salmon
Tamago Yaki – Japanese Traditional Egg Dish
Atsuage, Daikon Nimono // fried tofu, daikon
Miso Soup with wakame & tofu
Nori - seasoned sea weed
Tsukemono – Japanese pickles house made in 30 year old nukazuke
Side orders @ $5
Kabocha Nimono - Japanese pumkin nimono
Snow White Salad Yukke Style - daikon, jicama, nagaimo, raw quail egg yolk
For Vegetarians we also offer a beautiful Veggie Main consisting of  Grilled Eggplant in a miso / shoyu glaze
Can't wait!
[via Ken Ken on Tumblr]