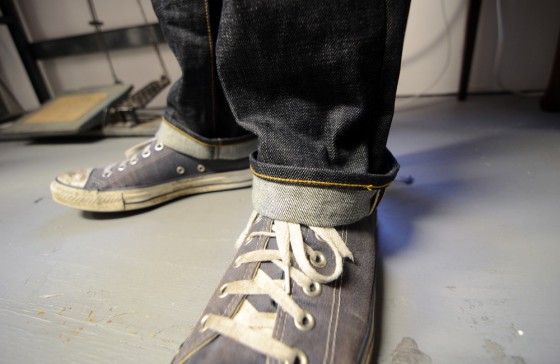 Self Edge has long been the place to bring your jeans for repairs and hemming, but they've traditionally used outside contractors for those services. This month, they finally opened up their very own operation, and it is quite a place:
This vintage-style studio will be one of the only of its kind in the country and offers two different types of 1950s Singer Darning Machines, a rare vintage 43200G Union Special Chainstitching Machine and a 1920s  Steel Kick Press, along with a dedicated team of sewing experts.
Here's the team at work, step by step, hemming up a new pair of jeans: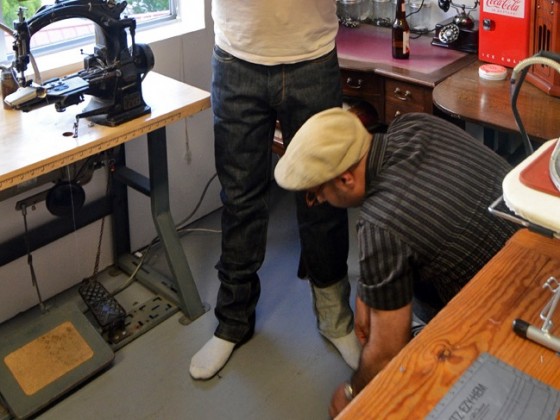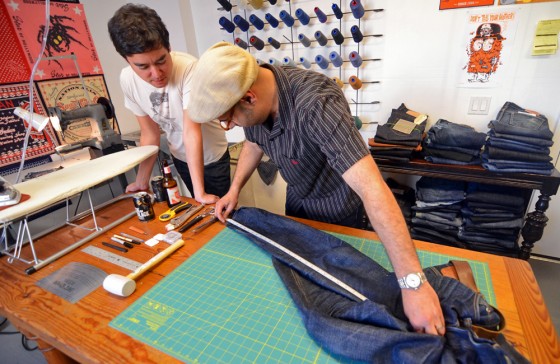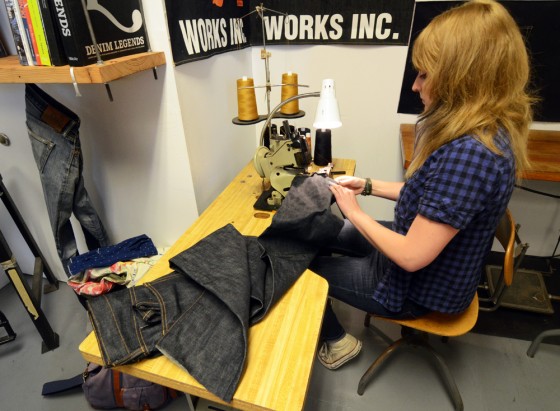 And then boom, you're all happy about your brand-new pants: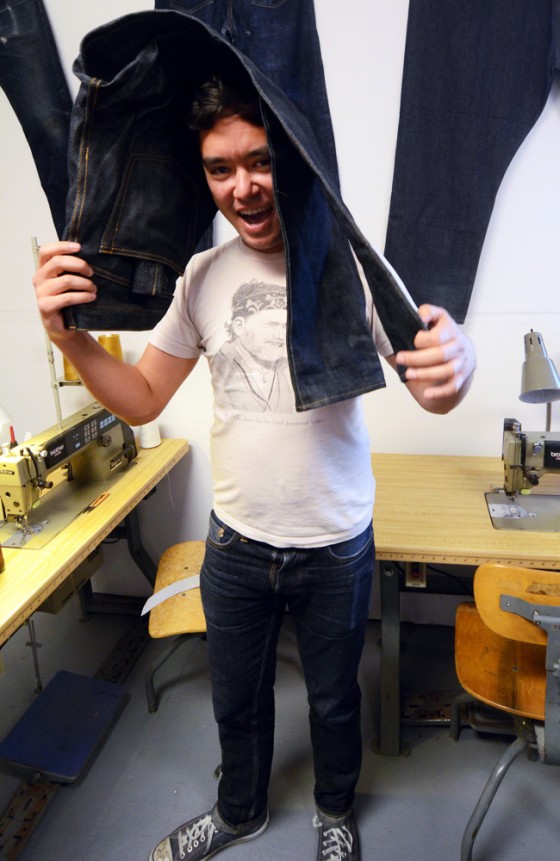 Here's a little more on exactly what all they can do, and what it all costs:
Darn-It! is capable of repairing almost anything one can imagine, including replacing buttons and zippers, repairing holes, fixing torn pocket bags, reinforcing leather tags,  re-chainstitching broken hem lines, and even installing real iron riveted suspender buttons. All repair services for denim jeans, jackets  and shirts are priced at a flat fee of $40 regardless of  what needs to be done to the garment or $20 if the item was bought from Self Edge. Hemming services are complimentary for all denim purchased at Self Edge and $25 otherwise.
And they do a great job. I've taken some severely aged jeans in, and they always find a way to get them back on their feet. If you decide to take advantage, just bring your denim to the Self Edge storefront on Valencia, and Darn-It! will do the rest.
[All photos by Mike Chino.]