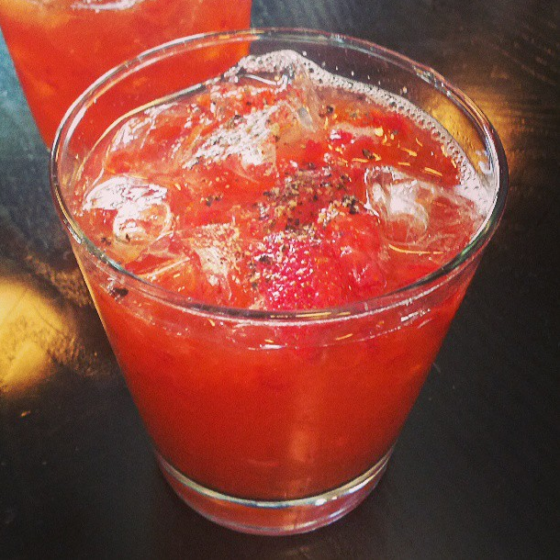 Strawberry-balsamic margarita! Like the strawberry-balsamic ice cream at Bi-Rite! It's like the reverse of the Jesus Juice sorbet at Humphry's: instead of taking a delicious alcoholic drink and turning it into a delicious frozen dessert, they took a delicious frozen dessert and turned it into a delicious alcoholic drink!
It's sweet and strong, with a zing, and very good-looking. Find it at Hog & Rocks.
Drink of the week is brought to you by Poachedjobs.com.