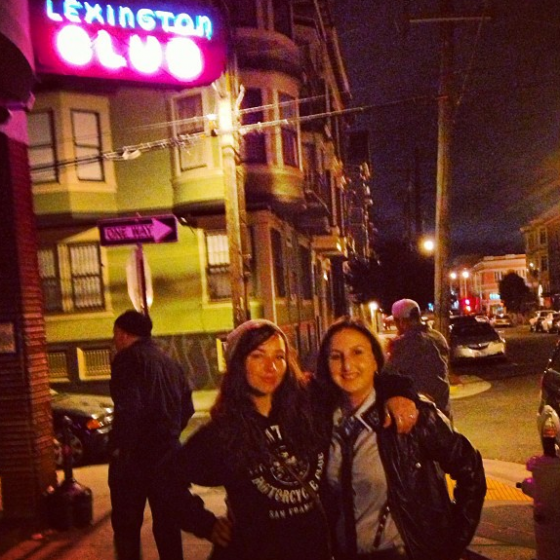 Our pal Keli (not pictured) sums it up:
So I walk into the Lex and ask the door person how the night is going.
"It's midnight in San Francisco but warm enough I'm wearing short shorts. AND I can get married if I want to. What's not to like?!"
Nothin'!
[Photo by @tifaniemayberry]