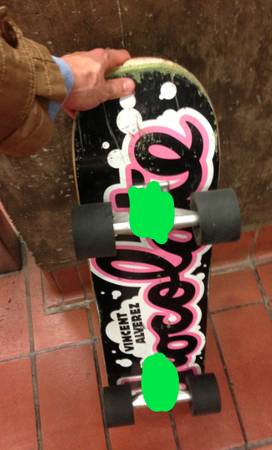 From Lost & Found:
I found a skateboard sitting up against the wall on the southbound side of the 16th & Mission BART station at around 6:45 PM on 8/22/2013
I've obscured the brand of trucks. Please email me with the brand of wheels and trucks or describe the pattern of the grip-tape cut out so I can get it back to you.
I ride a similarly practical skateboard for travel around the Mission so my heart is broken to see it orphaned!
[link]