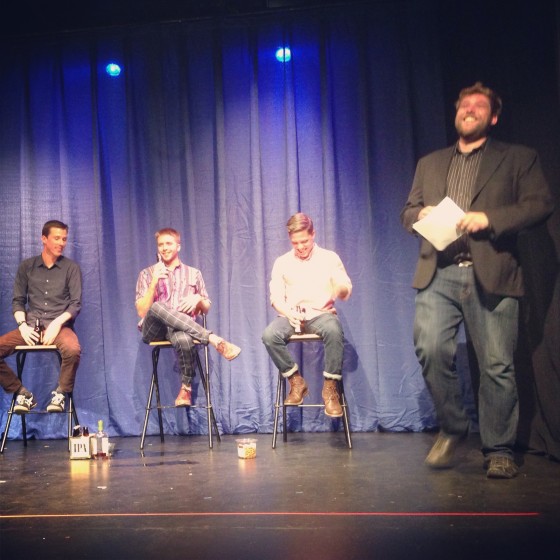 Z Space, your favorite big ol' cavernous performing arts center in the Mission, is bringing back Z Dating Game:
The premise is simple: a woman asks questions of three bachelors, who are all vying for her affection. She chooses one, and they go happily off into the sunset. A second round reverses things, and a gentleman is paired with three bachelorettes.
Inspired by the success of the first Z Dating Game last July, the show brings together eligible bachelors and bachelorettes from the neighborhood as contestants. Says one of the producers, Jack Morse, "we took a great format and added booze and profanity— it's hilarious, and particularly well suited to the stage." According to Morse, "the beauty of the thing really is the contestants. There's no script, everything is on the fly, and when you throw a bunch of hot twenty/thirty-somethings together in that format it is pretty much the most ridiculous thing ever."
Hosted by local comedian Rob Ready of PianoFight (the dudes that brought you "Merry Forking Christmas" and "Duck Lake"), the show is all but guaranteed to rock. Music guests Dan and Dave Burke also grace the stage to play the greatest love songs ever written.
Get $5 advance tickets here.