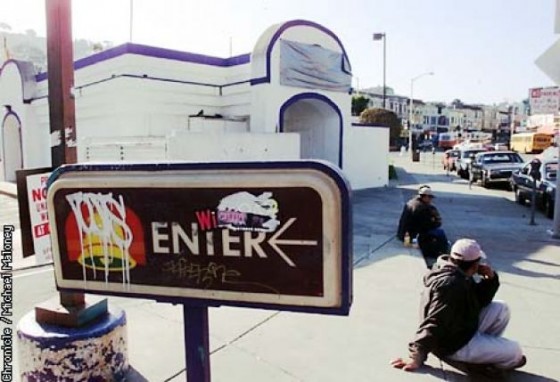 In a post called "I Remember Valencha," local blog Ticklefight takes a look back at a Valencia Street of the not-so-distant past:
KFC used to own this stretch and they knew it. For blocks and blocks you could smell it, sometimes all the way up to the other KFC on 14th or the Taco Bell near Saint Luke's.
The 26 would get you all over, that is if it ever showed up. Plenty of seats and hardly any riff-raff.
The Gardens on 15th were a jungle and you stayed away if you could because you knew better.
Read on for the scoop on $2 slices and some pondering about the future of La Rondalla.
Also, let's all be sure to read former Mission Mission editor Kat Malinowska's stirring remembrance of the 26-Valencia (sample excerpt: "Riding the 26 always made me feel like I was taking public transit in Santa Barbara").