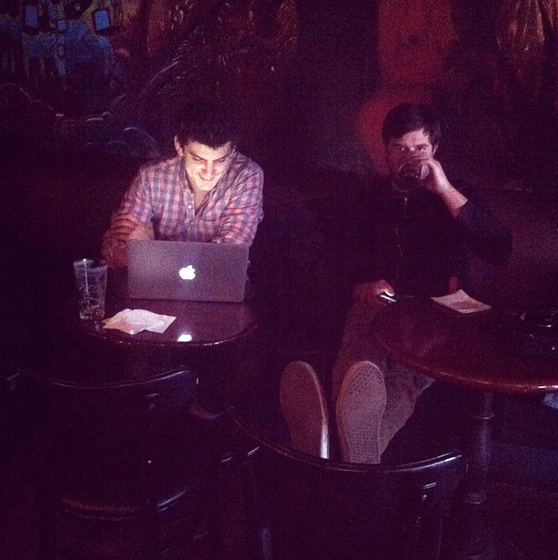 Last month we took a look at the wild messages hidden in Mission street names. Today, bar names. Behold:
Simian Bros = Mission Bar
Calamine Lubricant = Latin American Club
Teat Itch = The Attic
Be Nerds = Benders
Never Have Tits = Thieves Tavern
Origami Solvers = Virgil's Sea Room
Swell Host = Shotwell's
Some Death = Homestead
Smallish Onion Silo = Mission Hill Saloon
Bye, Jean = Jay 'n' Bee
Open Mall = Lone Palm
Cold Cocks = Doc's Clock
Tubby Area = Beauty Bar
Bland Tic = Blind Cat
Thirty-Machete Cheddar Element = Dr. Teeth
Trick God = Trick Dog
Highlight the list to see translations. Which ones are most appropriate?