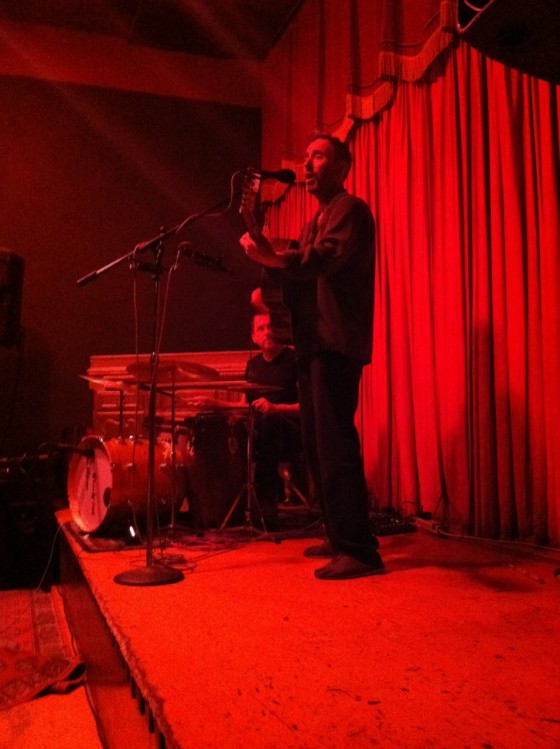 And our pal Andreas was more than happy to indulge him:
After 8 years of working at the Rainbow Grocery Co-op Cheese Department it's finally happened: I got to sell cheese to Jonathan Richman !!! It's maddening because I see him in the aisles every couple of weeks but he's always gone by the time I get out there to "front." Today I finally found out why; he buys one cheese and one cheese only: Redwood Hill Raw Goat Feta.

I was restocking our sample table earlier today when I saw him flitting down the aisle towards me. He moved like a meerkat, making a beeline (meerline?) for the aforementioned feta. I played it cool, continuing to restock and avoid direct eye contact while I used my typical icebreaker: "Finding all your cheese alright today?" Breathlessly, he replied "Oh yeah, I love this stuff! Buy it every week." "It's good!" I said, smiling at him for a quick moment.

It would have been and remained a totally mundane encounter if not for the very last second, when he walked away from me and said, under his breath, "One love."
Of course, this caused everyone to reminisce about their own encounters with Mr. Richman, and by the sound of them, he sounds like quite the guy!
Andrea:  I waited on him at the Egg & I– he was everything I could have imagined and more! I sat & had a smoke with him & he gave me a bunch of comps to first ave. what a guy!!!!!

Jenny:  when I worked in Philly, I did "hospitality" for him. He had $300 for a budget, what did he want? a six pack of non-alcoholic beer and a bottle of water. then he played for me for an hour at sound check. one of my best memories.

Kelly:  I got called down from the break room to help him once. He had watched a show on tv the night before about when "baby cows get to stay with the mommy cows" and he wondered if Parmigiano came from that.
Jonathan Richman, everybody!
[Photo via Night Fog Reader]