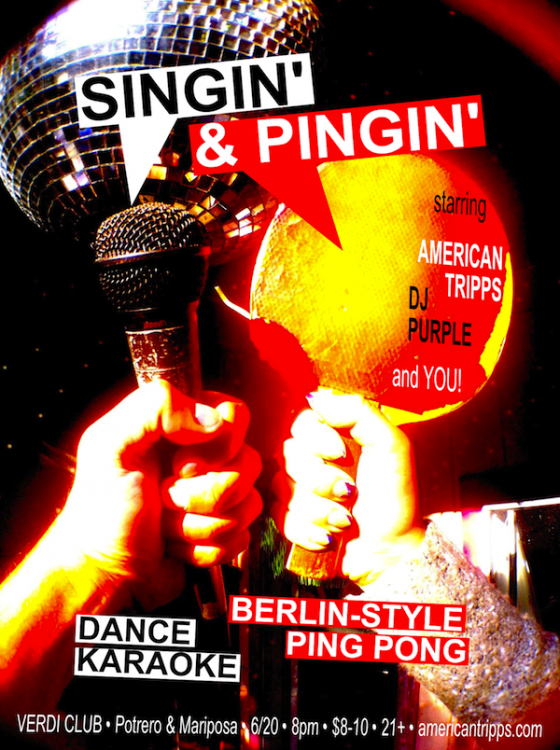 It's been too long! Here's all the info:
It's been more than *half a year* since SINGIN' & PINGIN' made an appearance in the Mission — where it all started! We've been doing the festival thing and venturing to other neighborhoods and cities, but now we're back!!!
• Singin' & Pingin' = DJ PURPLE + AMERICAN TRIPPS
• DJ Purple = DANCE KARAOKE
• American Tripps = BERLIN-STYLE PING PONG
• Verdi Club = DREAMY SURROUNDINGS
• June 20th = SUMMER SOLSTICE EVE
• Summer Solstice = TIME TO GET CRRRAZY
• The Mission = THE PLACE TO BE
The Verdi Club, in the heart of the Mission District, is seriously the place you want to be as spring turns into summer: expert bartenders, chill lighting, all the dance floor we could possibly need… We cannot wait!
And there will be homemade tacos! RSVP and invite your friends! DJ Purple's songbook can be found here. (Get to work!)