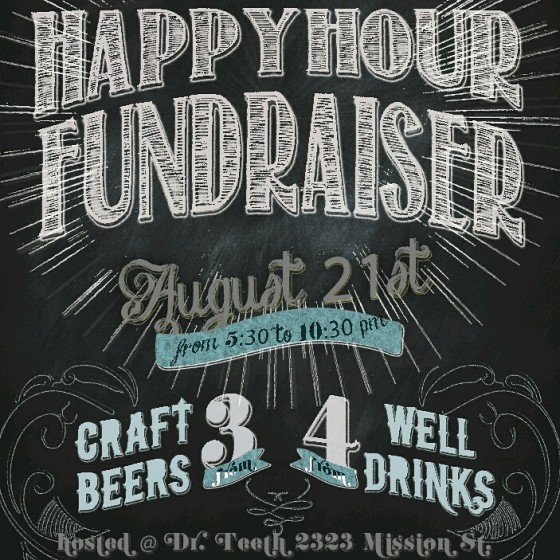 Mission-based human and environmental rights nonprofit Global Exchange is having a little party. Here's the deal:
Come join Global Exchange and Dr. Teeth for a happy hour promoting social, economic and environmental justice! We've spent the past 26 years tackling some of the most critical issues of our time- and we couldn't have done it without a little help from our friends! Connecting with you is a priority for us. We believe that as a network of allies and supporters, united in our shared vision, we can create a just and sustainable world. We're excited to see you, share ideas and raise our glasses for change!
$3 beers, $4 well drinks. 10% of bar sales will be donated to Global Exchange.