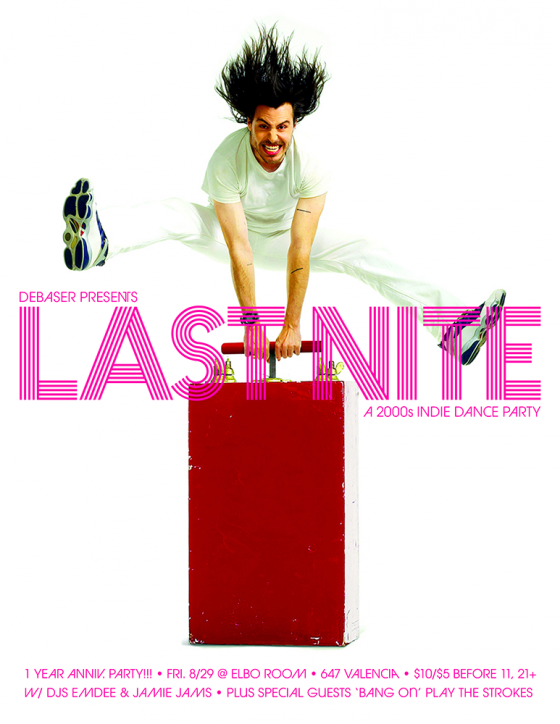 Yesterday I wrote about an inspiring scene at a real Strokes show I was at on Sunday night. And I have no doubt this Friday's fake Strokes show will be just as good, seeing as how its being put on by the folks at Last Nite (spawn of '90s indie dance party Debaser), on the occasion of their 1st birthday:
DJs Jamie Jams and Emdee celebrate one year of making you all dance to post punk, dance punk and freak folk records.
We'll be returning to the Elbo Room for one night only. Special guests, Bang On, play the Strokes!
$10, $5 before 11 pm. Photos by Rob Williamson.