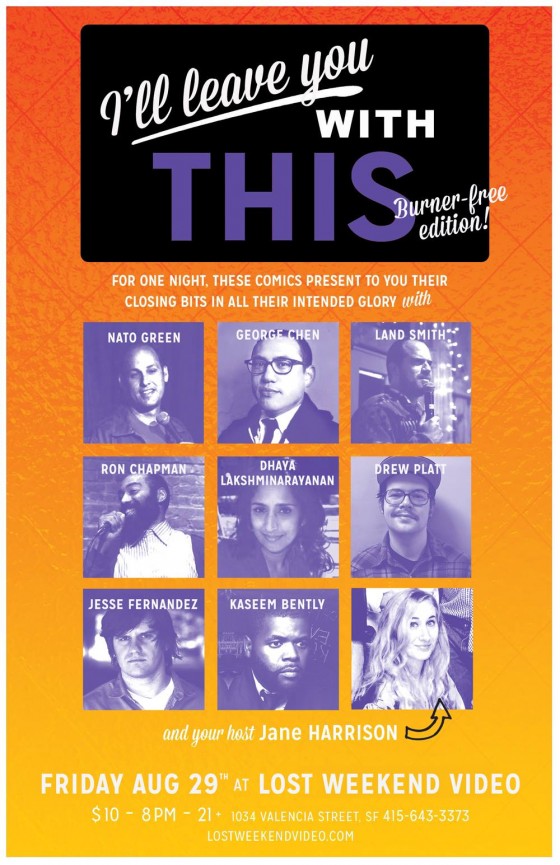 Another edition of this cutting-edge approach to comedy nights happens this Friday:
Comics will cut out most of their bullshit act and leave you with the joke/jokes they keep closest to their hearts- their closers. Jam packed with their own personal favorites, old faithfuls and maybe even some new tricks, I'll Leave You With This will teach these comics their ABCs- ALWAYS. BE. CLOSING.
This month is super special, because Labor Day Weekend is upon us again, meaning two things- 1. We celebrate the Labor Movement with a day off to drink and 2. EVERYONE IN STEAMPUNK GOGGLES IS AT BURNING MAN! Come celebrate your freedom from dreadlocks and 80 hour work weeks with us!
Get tickets here. And follow Cynic Cave on Tumblr for more super local subterranean comedy.