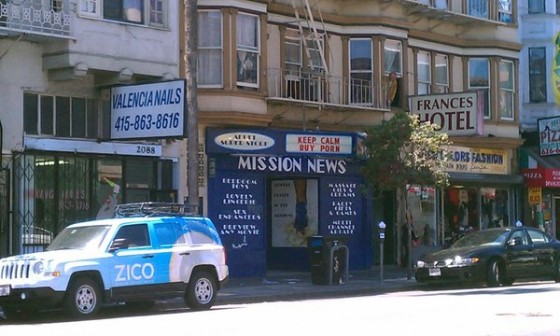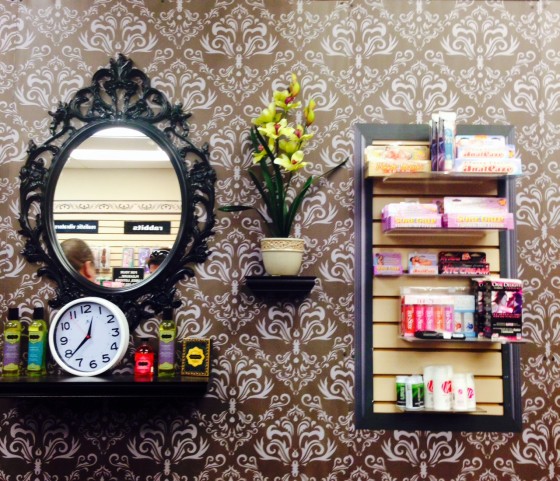 According to Capp Street Crap, the iconic porn shop is revamping for a less seedy look, apparently taking design cues from Good Vibrations:
The decades-old shop near 17th and Mission streets is also being renamed Mission Secrets, all part of an effort, according to manager James Aragon, to attract more female clientele. This week, the store's previously blue exterior was being painted beige, the interior had been lightened up, and a worker had taken down its trademark "Adult Superstore" sign. Those giant, suggestive and utterly ridiculous pictures of a man and woman that used to flank the front door, had also been covered up.

Aragon said the remodel is not to draw in more of the Mission's moneyed residents, just to make the store more inviting to passersby.

"You have your good and bad," he said, adding that more police presence seems to have brought more weekend foot traffic to his stretch of Mission Street. "During the weekends you have a lot of people, a lot of women walking around."

According to Aragon, the store has begun carrying hosiery, more sex toys geared to women, and will soon have a display in the front window with a mannequin modeling the lingerie it has begun selling. On Friday, the area behind the cashier had been wallpapered and two fake orchids hung on shelves on either side of an ornate mirror. With upgrades, however, comes higher costs. Aragon said the store's viewing booths will go from $5 to $10 and there will be a $15 all-day pass.
Boy, I'm gonna miss seeing that iconic storefront and signage from the Secret Alley. Read on for more photos and a quote about the "riff raff" in the neighborhood.
[First photo via Yelp]