First you have an epic night out on a Friday or Saturday, mostly in the Excelsior because who the hell wants to party in the Mission on a Friday or Saturday. (The burgers and fries at Pissed Off Pete's are the bomb btw.) And then you crawl your way back, stopping to do another shot at Cotter's Corner, St. Mary's Pub, El Rio and maybe Mission Bar. And then you hit the dance floor at Last Nite for an hour. And then you buy two bacon-wrapped hot dogs, to go, on the way home. You put them in the fridge.
And in the morning you do this: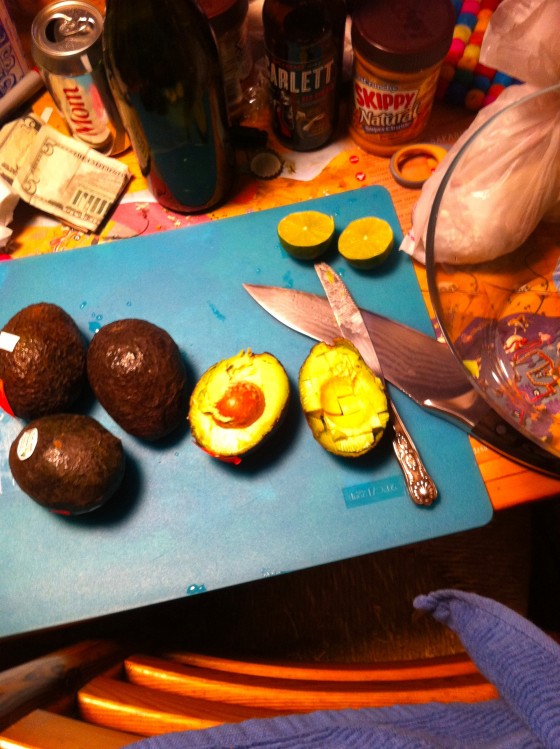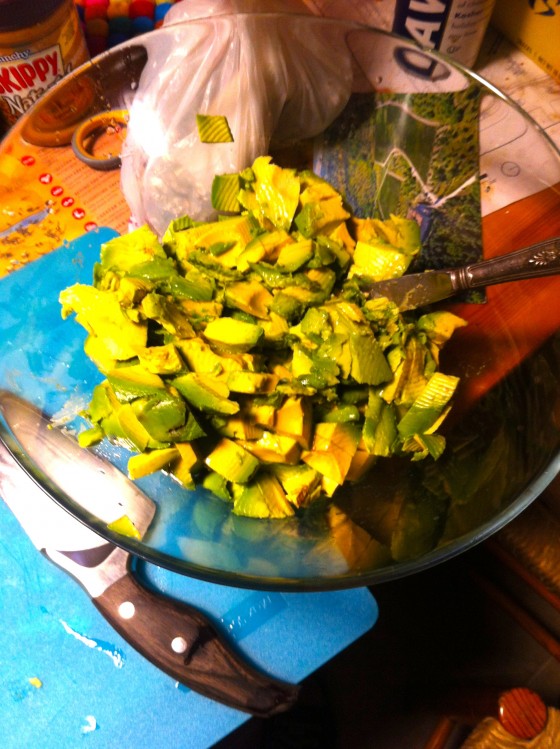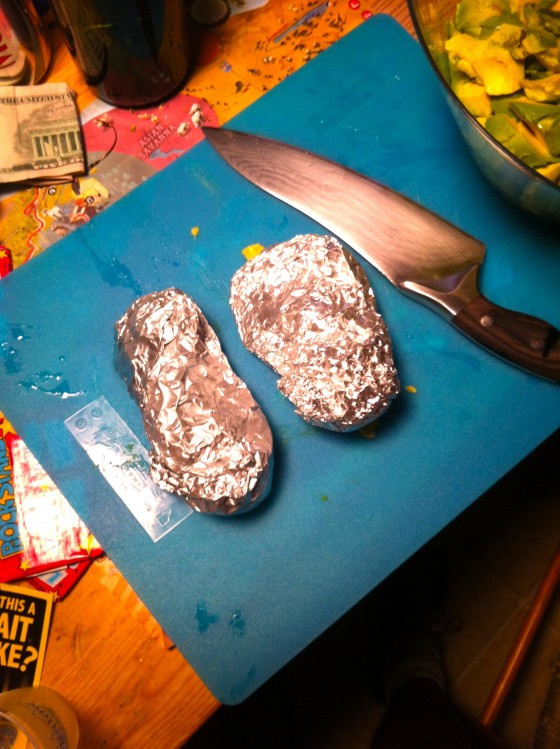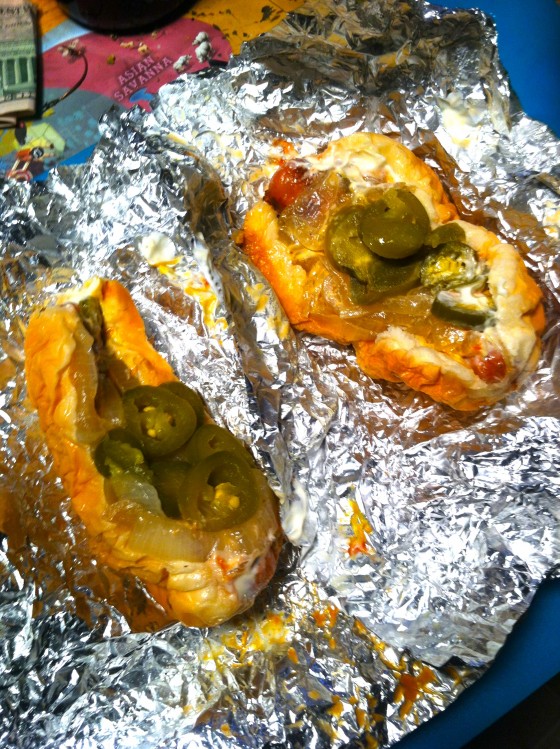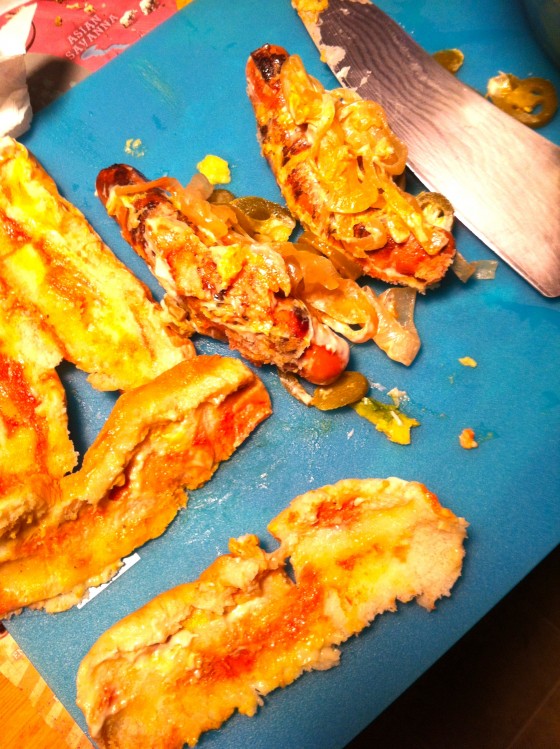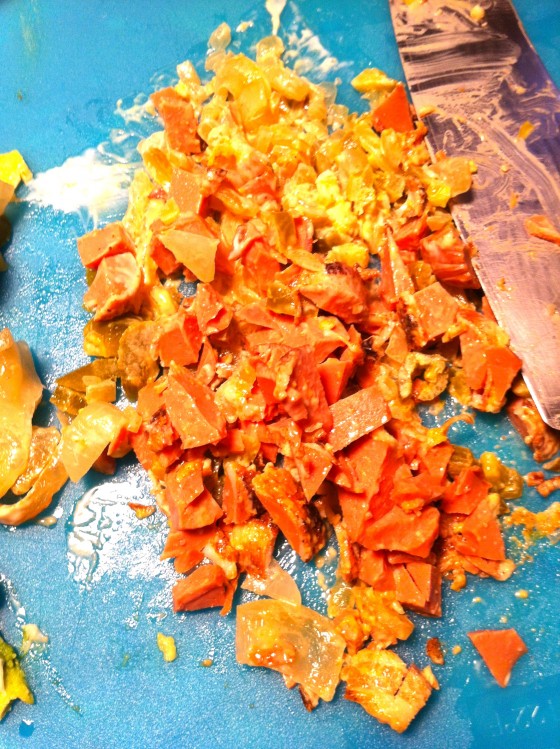 And then you pop that mess in with the avocado and take it to the Guac-Off and give it a cool name: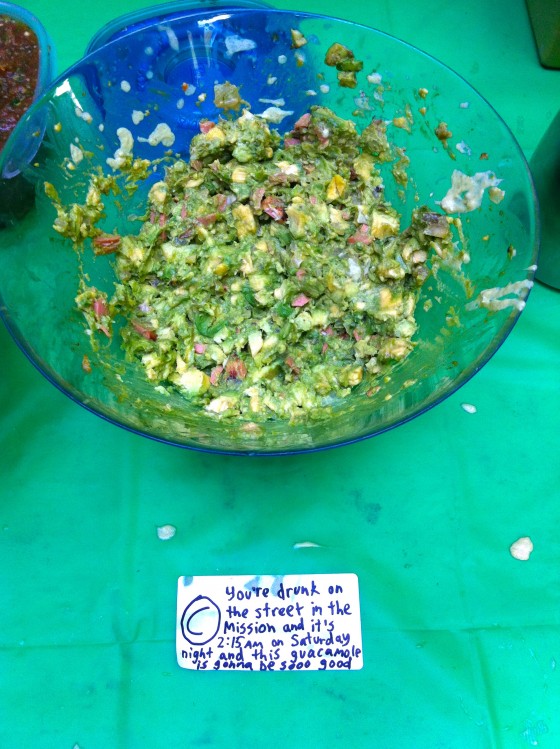 (A name so good it'll win the "best name" category and a BFF.fm tote bag with coupons for free Wes Burgers and tickets to Thee Oh Sees at the Chapel inside.)
Here's a closer look: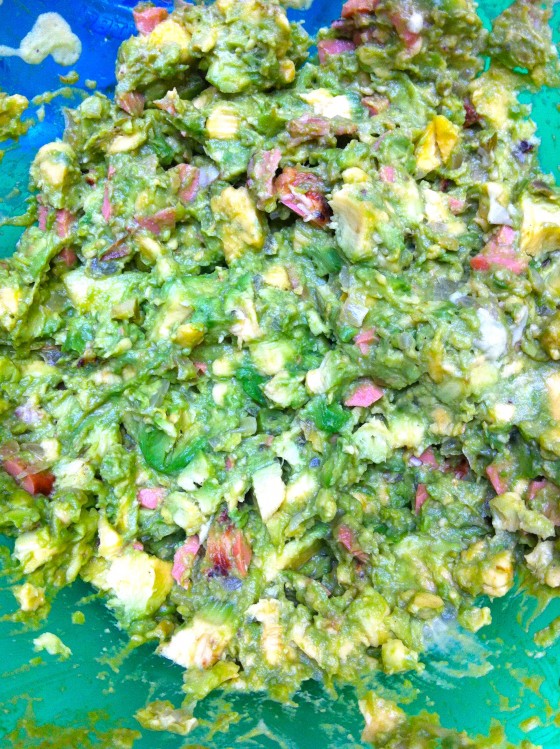 Mmmmmmmmmmm it was so good. Probably would've won if it weren't competing with Michael Connolly and Rocky Yazzie.