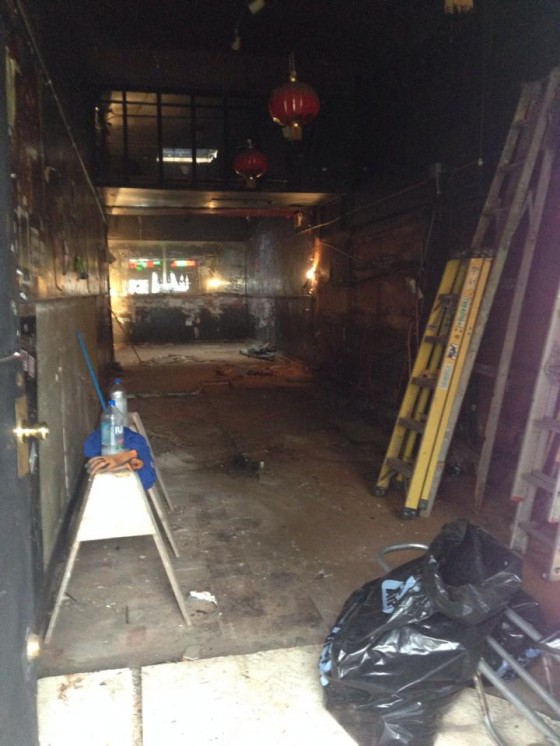 Our pal Andy, who was probably the best customer the Attic ever had, snapped this heartbreaking photo and talked to one of the folks involved who told him that a new bar will be replacing the demolished dive.  As our other pal Inna notes:
I love how the Chinese lanterns are still there!
Damn, remember when the only thing threatening the Attic used to be that music-hating NIMBY neighbor?