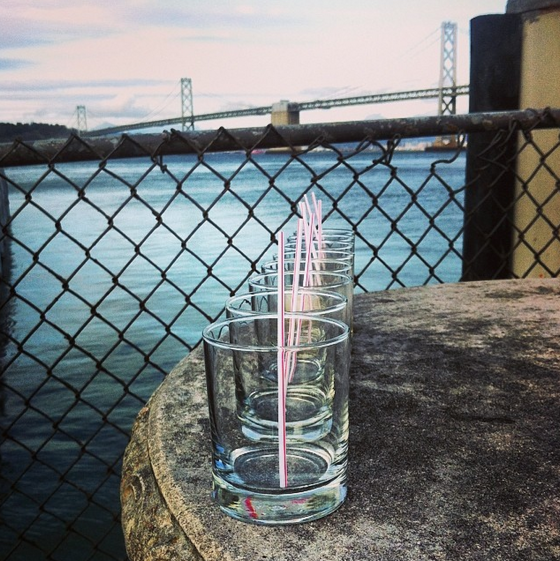 No more sitting there pounding margaritas before a ferry ride to Oakland for a Burger Boogaloo or a happy hour (or sitting there pounding Fernets all afternoon when a ferry fails to turn up).
Another piece of Old SF lost to the tides of progress. (They're gonna put in an improved ferry terminal, which will help us evacuate in the event a disaster takes out the bridges and tunnel, which is good I guess.)
The Examiner reports:
The restaurant's landlord, the Port of San Francisco, wants Sinbad's gone from its prime location on Pier 2 near the Ferry Building by March 21.
With its unmatched views of the Bay Bridge, Sinbad's has been a waterfront institution in The City since the 1970s. Despite decidedly mixed reviews from diners — along with repeated warnings from the Public Health Department about food-safety issues — the restaurant is a popular cocktail destination for service-industry workers, locals and tourists.
Sinbad's has also been a thorn in the Port's side, documents show.
It has often been late with rent payments and has bounced checks — at one time the eatery owed the Port $220,000. Sinbad's also has caused at least five sewage leaks into San Francisco Bay over the past six years, the most recent of which was in January, according to a Port memo.
Read on for more on the possibility (unlikely) of a reprieve.
I love you, Sinbad's.