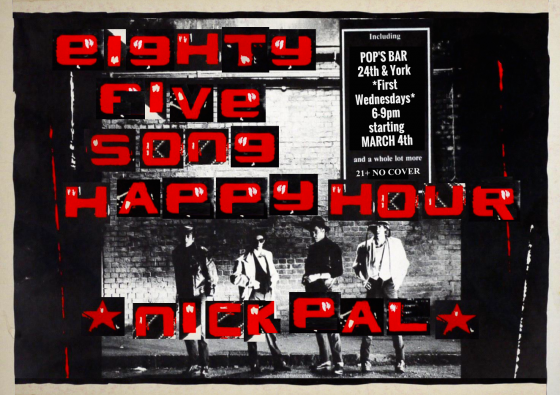 Our pal Nick Pal has officially locked down the *first Wednesdays* happy hour slot at Pop's. Good work, Nick! Here's the deal:
Nick Pal spins short songs because life is short. Hard rock, power pop, punk and pop vinyl.
Plus the Warriors are playing the Bucks and Jay Beaman's behind the bar. See you at Eighty-Five Song Happy Hour!