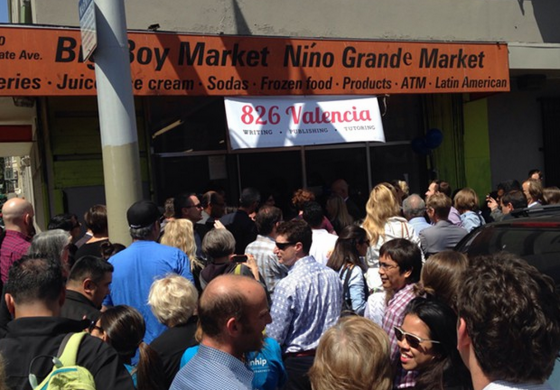 826 Valencia, to be precise. SF Weekly reports:
When a real estate broker told Tenderloin landlord Paul Boschetti that a nonprofit was interested in leasing his 172 Golden Gate Avenue property, he told the San Francisco Chronicle Thursday, Boschetti said, "No way. I've had it up to here with nonprofits." But the landlord had a change of heart when he visited the original 826 Valencia. "When I saw what they were doing for the young people of the neighborhood, how much fun the kids were having, I immediately changed my mind," Boschetti told the Chron. "If I was a kid I would like this kind of stuff myself."
Aww. Read on for more of the story.