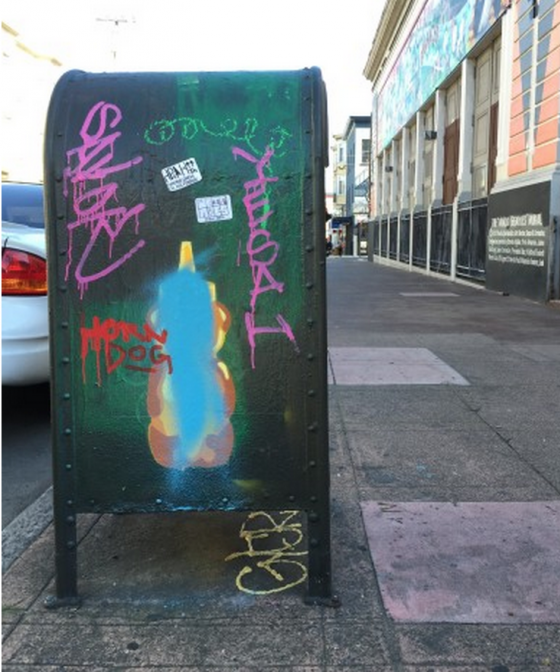 In a lengthy piece about why graffiti artists often don't tag murals, KQED considers the Case of the Honey Bear:
In January, street artist fnnch began creating stencils of honey bears within a four-block radius around the Mission District.
"We all take this image for granted as being totally acceptable," says fnnch. "But really it's a surreal idea that you would put honey into a container that's shaped like a bear."
On the first night he painted five honey bears, some of them directly on top of tags that graffiti writers had left on mailboxes. Within a week, someone had taken a blue spray-paint can and made a mark right through the center of the bears — the ultimate sign of disrespect.
"When I posted [photos of my work] on Instagram, people started to comment and say that I shouldn't paint on top of tags for my own safety," says fnnch.
He had upset the graffiti hierarchy.
Read on for lots more insights into the world of graffiti and murals and why "street artists" are sometimes not respected.