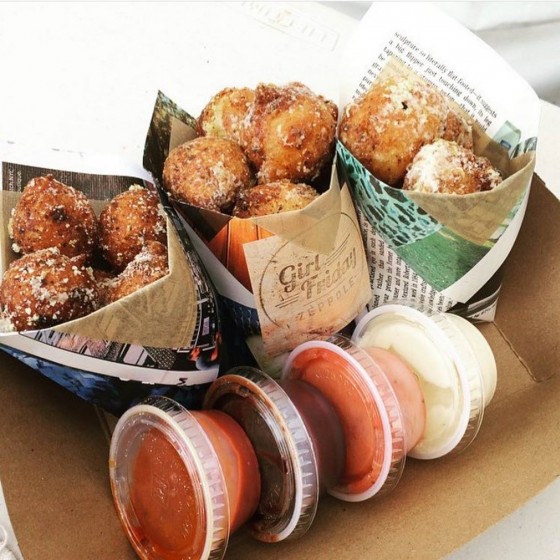 Zeppole popup Girl Friday is popping up this Saturday in the Mission at Tiny Warrior Coffee on 18th Street:
Girl Friday will be selling their fresh made lemon ricotta doughnuts, made in the style of the Italian zeppole (pronounced zep-oh-lee). These beauties are truly unique and delicious paired with a variety of dipping sauces and TWC coffee!
I ate an even dozen last time they were in the neighborhood, and it was a wonderfully warm and fluffy way to start the day. RSVP and invite your friends!