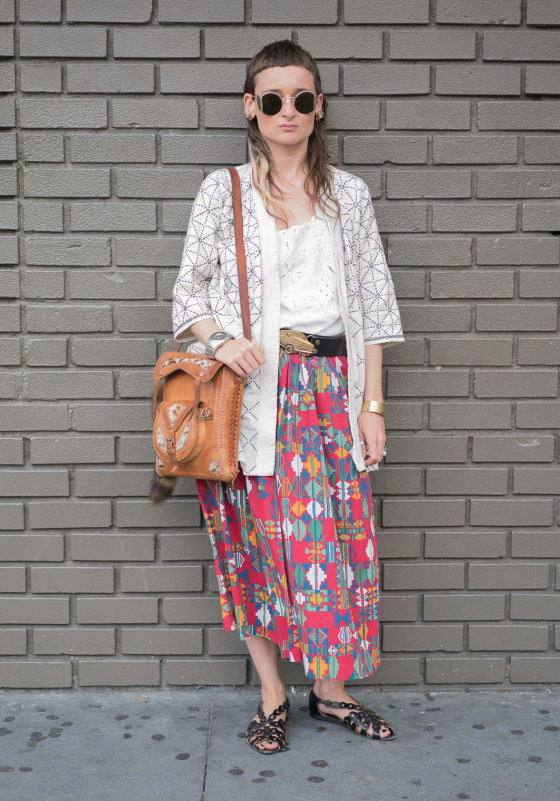 This is Snezana, featured last week on the local fashion blog SF Looks. Here's what she has to say about her look:
Today my outfit is rather conservative. I usually like layering bold prints and colors (often ugly ones), but I am slowly shifting towards incorporating white, off white and black. I'm interested in 30s shapes and 80s avant garde, ethnic garments and Uzbek tribal jewelry, loose fit and excessive amounts of fabric, vintage military accessories and 50s statement hats.
I too have always been into vintage military accessories. As a little kid I toted around my grandpa's war compass everywhere I went, until some fun-hating neighbor told my mom it was probably a little bit radioactive.
[link]