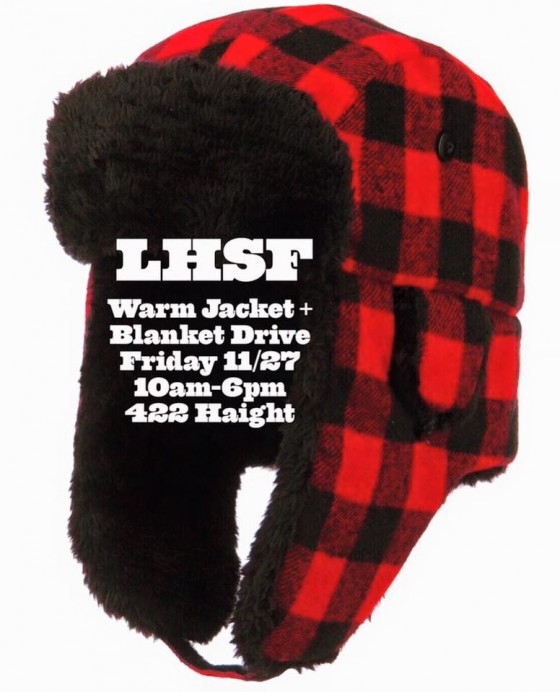 The event is at Wing Wings. Here's all the info:
One of the organizations that we will be collecting items for is the Huckleberry House, a program that provides many different services to Youth in the City, including a runaway shelter, counseling & health services.
They do amazing & important work 24 hours a day with a constant flow of kids in & out of their programs dealing with every type of situation.
Here is a list of specific items that they need:
PAJAMAS
NEW BRAS
NEW UNDERWEAR
SOCKS
HOODIES S-XXL
BOARDGAMES
LOVESEAT FOR THERAPY ROOM
2 OFFICE CHAIRS FOR INTERVIEW ROOM
PERSONAL HYGIENE PRODUCTS
GRAPHING CALCULATORS
GIFTCARDS
Please holler and let us know if you can help with these specific items
& we can arrange for a pickup if needed.
Thank You!
Also accepting EXTRA WARM CLOTHES, BLANKETS,SHOES,SOCKS,HATS,RAINGEAR,SLEEPING BAGS, ETC THAT YOU DON'T USE ANYMORE & DONATE THEM TO PEOPLE IN NEED.
NEED ADIULT MEN & WOMENS CLOTHING
AS WELL AS KIDS.
NO NEED TO GO SHOPPING ON FRIDAY, COME DOWN AND KICK IT WITH US.
ANY & ALL SUPPORT, COOLLABORATION IS WELCOME.
STARTS AT 10AM AND GOES ALL DAY.
WE WILL HAVE HOT COFFEE, HOT TODDIES,
MIMOSAS & FOOD SPECIALS ALL DAY LONG