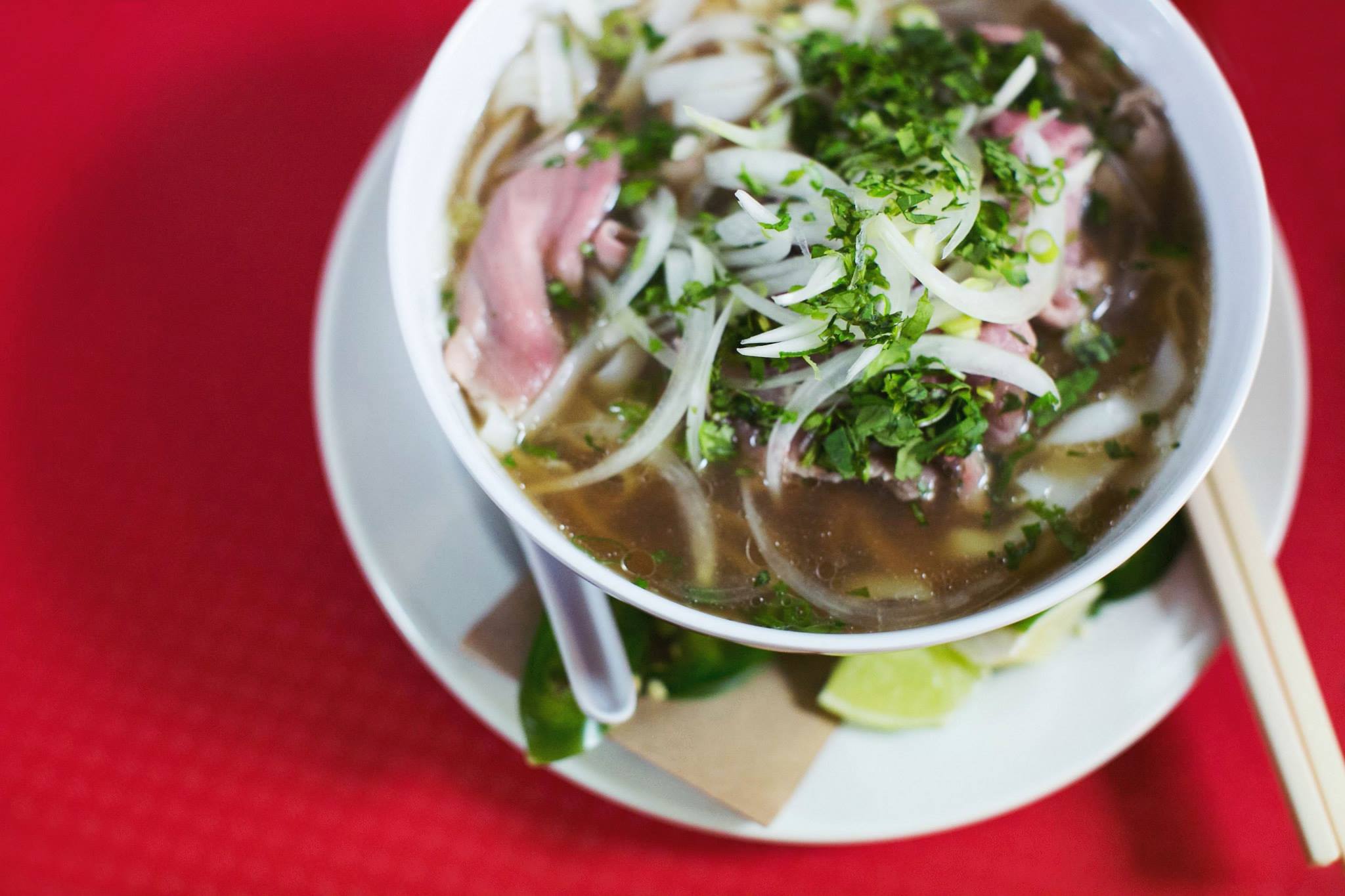 No matter how bad your year was, the RPS New Year's Day brunch will make you feel like the new one is gonna be the best ever. Ooh and they've got a new venue this year:
One of our favorite traditions is serving brunch on New Year's Day – something we've done ever since we started!
This year we're doing it at The PizzaHacker, our homie Jeff's pizza shop in Bernal/Outer Mission. He'll be slinging mimosas and beer, we got you on the food and Vietnamese coffee front.
See you there!
New Year's Day Brunch @ The PizzaHacker
January 1, 2016
3299 Mission Street at 29th
11am-3pm
Alriiiight. RSVP and invite your homies!
Full menu after the jump:
Menu
Vegetarian Fried Dim Sum Fritters – $7
fried daikon cakes with mushrooms and watermelon radish. served with Chinese chives and bean sprouts.
vegan.
Breakfast Banh Mi – $11
two fried eggs and cha lua (Vietnamese ham) with housemade pate, mayo, daikon pickles, cucumbers and cilantro
Vegetarian Breakfast Banh Mi – $11
two fried eggs with a mock ham and housemade mayo, daikon pickles, cucumbers and cilantro
Hanoi-Style Beef Pho – $13
fresh rice noodles in beef broth with thinly sliced sirloin, shaved onions, cilantro, scallions and limes
add fried egg + $1
add brisket + $3
Vegetarian Rice Porridge with Curry – $11
thick rice soup with soft egg, fried tofu, roasted broccoli, carrots, dill, scallions and cilantro and drizzle of our yellow Madras curry. can be made vegan.
add poached chicken + $3
Red Bean Toast – $6
Drinks
Vietnamese Iced Coffee – $3
iced Trung Nguyen coffee with condensed milk
Smoked Plum Tea – $3
iced smoked plum and hawthorn tea. a tart, fruity drink.
Plus hot coffee + mimosas + beer