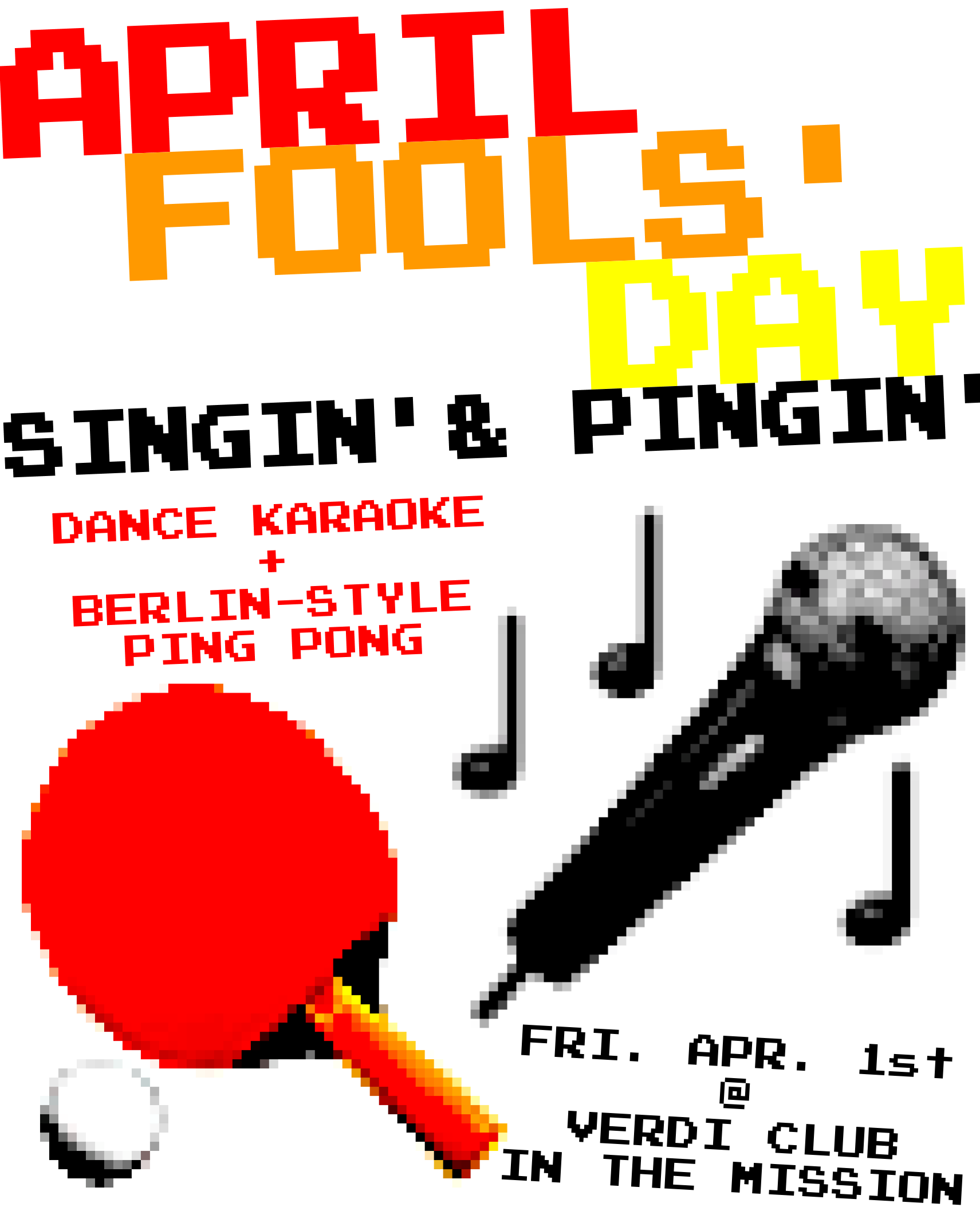 American Tripps (the "Berlin-style" ping pong party I helped start here in the Mission back in 2011) along with the legendary DJ Purple present the first-ever April Fools' Day edition of Singin' & Pingin', this Friday night at Verdi Club. Here's from the official invite:
This is our first ever APRIL FOOLS' DAY date, so we knew it had to be a SINGIN' & PINGIN' party!!!
• DANCE KARAOKE w/ the world famous DJ Purple
• BERLIN-STYLE PING PONG all night long (2 tables!)
• DRINK SPECIALS by the Verdi Club crew
*****Special guest ~April fools~ will announce CRAZY NEW RULES at the ping pong tables throughout the night!!!!
**********And it's up to YOU to bring some utter FOOLISHNESS to the karaoke stage!!!
RSVP and invite your friends here! (And be sure to get a head start browsing DJ Purple's songbook.)
UPDATE: Btw my favorite *foolish* song DJ Purple has is probably "Hit Me with Your Rhythm Stick" by Ian Dury. I'd do it myself tomorrow, but I have some other plans. Who's up for it?