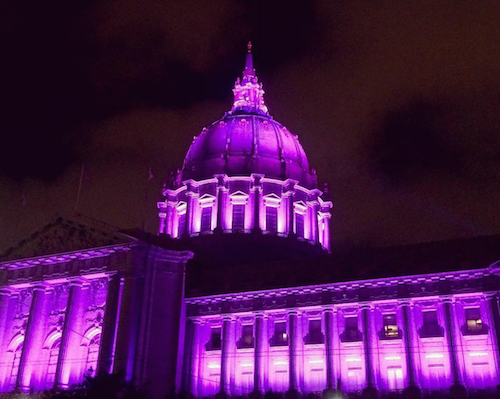 He was doing one of his short-notice late-night sets, this time at the Chapel. The Chronicle was on the scene:
Chappelle ended up dedicating much of the four-hour show to Prince, sharing stories of how his sister introduced him to the funky music, how he was finally introduced to Prince in real life and how much he respected Prince's fight to protect the rights of musicians and artists.
Backed by a band, Chappelle's set was as much as a musical tribute as it was a laugh fest. He often encouraged the band to keep jamming since he believed they could "say more with music than I could ever say … all I have are pussy jokes left anyway."
Martin Luther McCoy, a San Francisco singer who wore a black shirt that read "Purple Reign," provided vocals for the night. He and the band performed a medley of Prince hits including sing-alongs like "Kiss" and "Nothing Compares 2 U," during which Chappelle often had his head bowed. At one point, just after 3 a.m., Chappelle unsheathed a shiny tambourine that bore the "Artist Formerly Known as Prince" symbol.