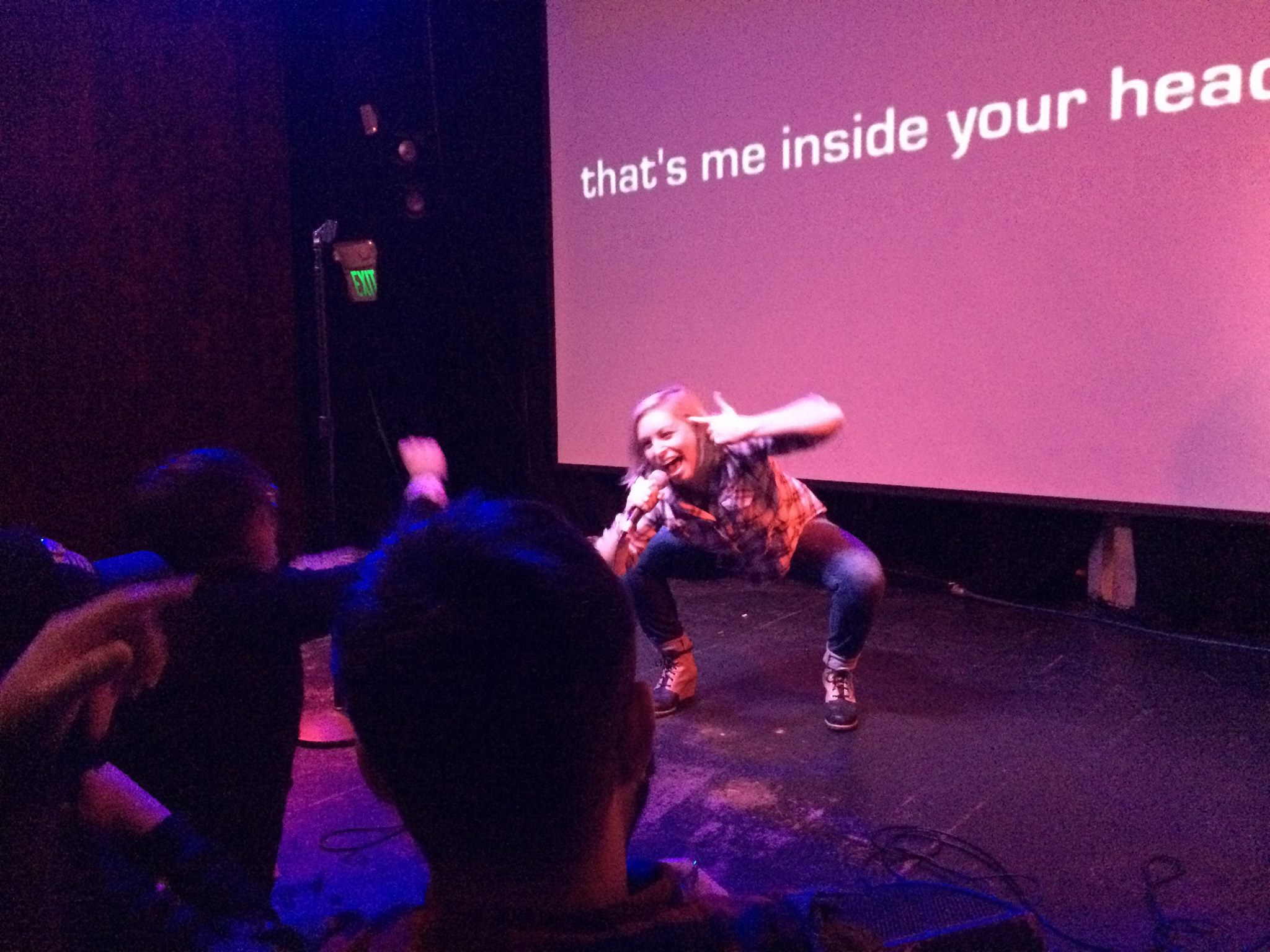 First, the Victoria Theater on 16th Street. (You've never been inside, and now's your chance!) The SF International Film Festival is on for the next couple weeks, and this Saturday there are two great looking events:
Then at 6pm it's a new Greta Gerwig movie!
Next, over to Rickshaw Stop in Hayes Valley sort of. Great stuff all weekend:
Saturday night it's the Sheer Mag concert everybody's been talking about!
Sunday night brings the return of the Karaoke Underground from Austin! (Pictured.)
Have fun, everybody!