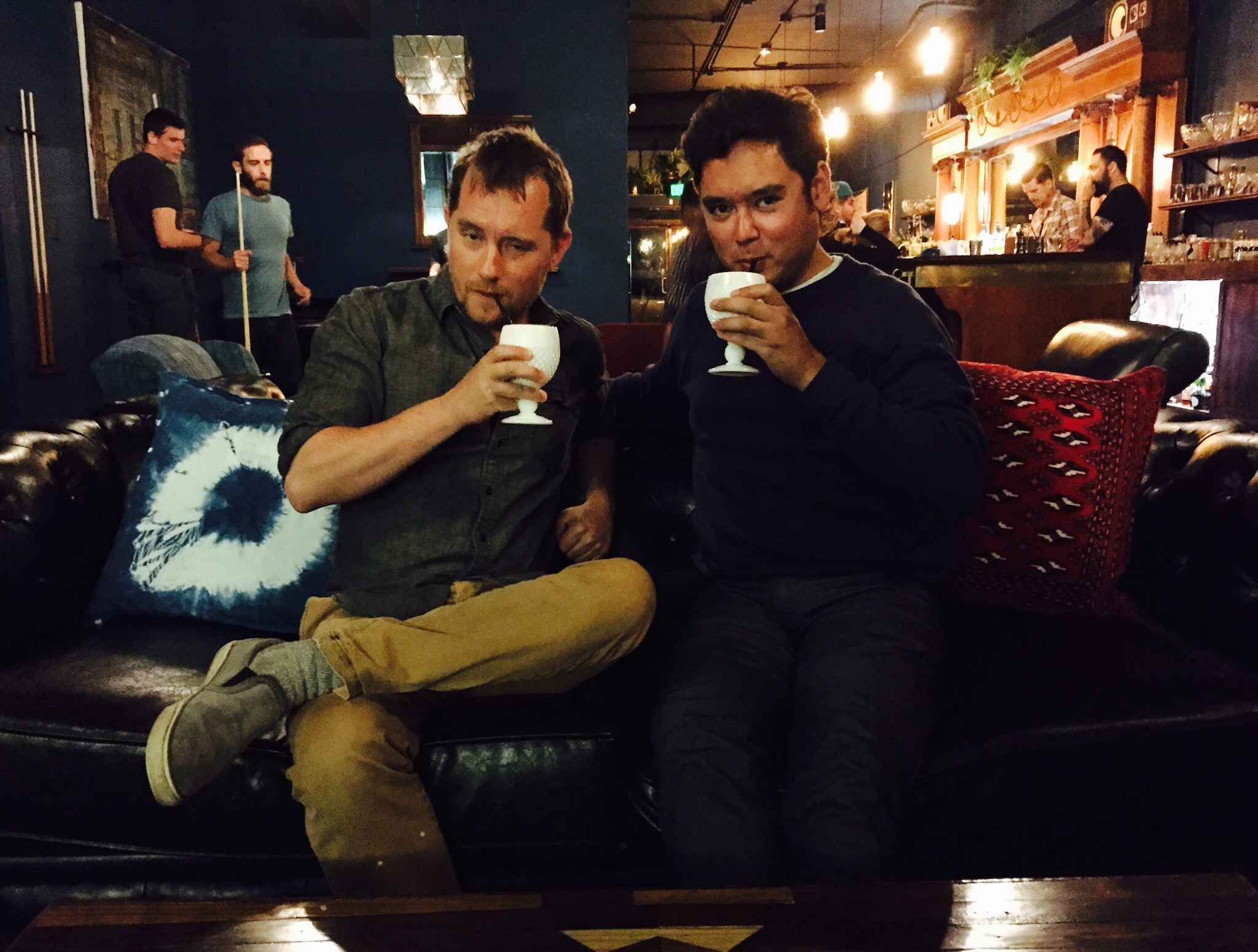 A new bar on Mission Street! Evil Eye! In the former Savanna Jazz spot (which was most recently briefly Coco Frio). And it's pretty fun! There's pinball in the front, pool in the back, a wide array of comfy old furniture, a very pleasant staff, super tasty bar food, cocktails in cool glasses (as you can see), and the vibe is pretty chill (as you can see).
Peruse the cocktail menu here and the food menu here. (Me and my pals particularly enjoyed the wings.)
Also worth noting perhaps, Capp Street Crap observed that the place is a tiny bit reminiscent of the old Place Pigalle (RIP).