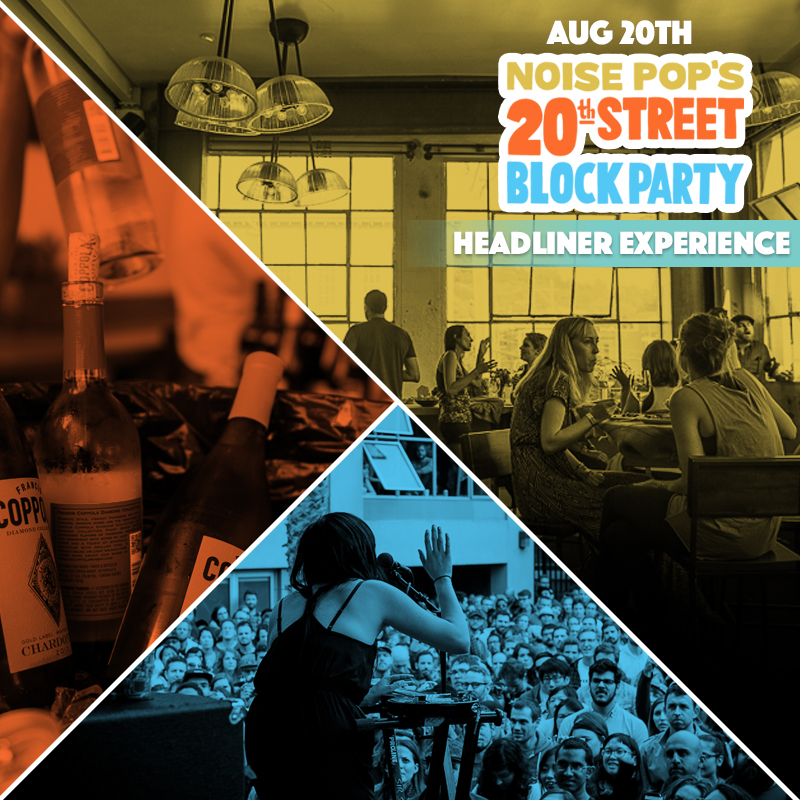 Want your own green room experience?
Presenting, the 20th Street Block Party Headliner Experience: Ticket holders will be treated to a private indoor lounge located above Trick Dog with the best views of the festival and private restrooms. Get better than VIP treatment with this Green Room experience! Guests will rub elbows with the bands* and will also be treated to complimentary bites from Salumeria. Free wine and beer will be available at the indoor lounge and in an exclusive outdoor viewing area. This experience also includes a vintage Noise Pop t-shirt of your choice, and other fun takeaways!
This $95 ticket includes:
 Private viewing area in front of the 20th Street Stage
 Preferred views of the stage and private restrooms
 Complimentary bites from Salumeria
Free beer and wine in exclusive indoor and outdoor viewing areas
Vintage Noise Pop merch item of your choice
Read all about the event here.