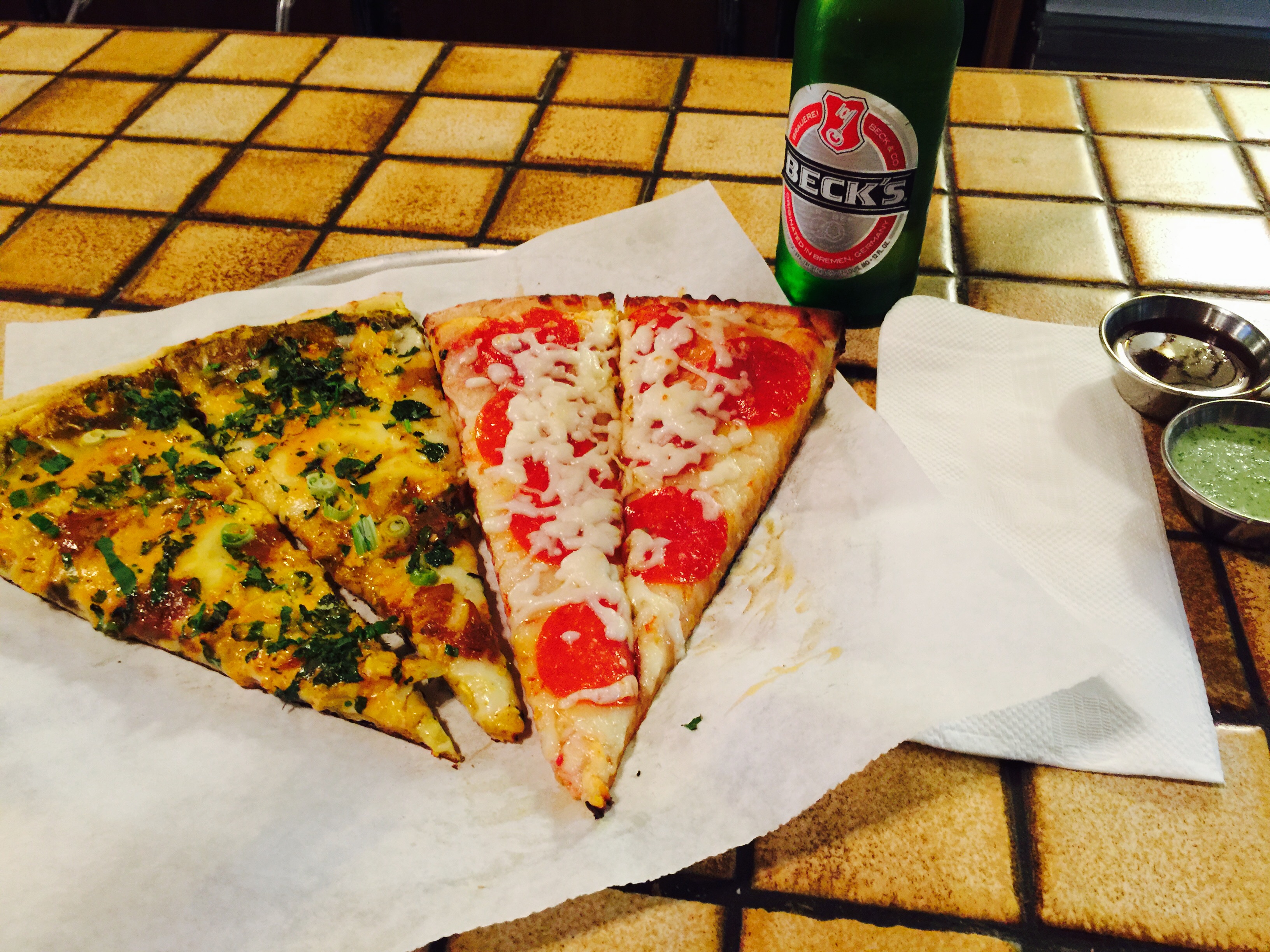 I ate at the counter at Zante's last night and it was pretty fun, and it reminded me of the time I did it 9 years ago, and blogged about it here:
You get to watch the hustle and bustle, and if you order Zante's "Best Indian Pizza" by the slice, your slice comes out hotter and crisper and more fully loaded than usual. Also, they have Lowenbrau.
I didn't notice any Lowenbrau, but other than that it's all still true I think, and now my phone takes way better pics.