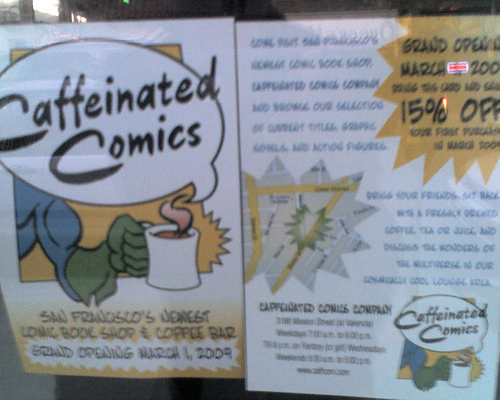 Meet the newest addition to the La Lengua business community: Caffeinated Comics. From their homepage:
Caffeinated Comics is a cosmically cool café where coffee connoisseurs can consort and connect with comic book collectors in a cozy internet café with free WI-FI.
I'm a sucker for alliteration, so I'll be there. Ever since Al's moved over to Market, the comics scene in the Mission has been hurting, so hopefully this place will give it a kick in the pants.
Looks like there's some kind of discount available tomorrow. (Thanks to Matthew T. Davis for the tip.)