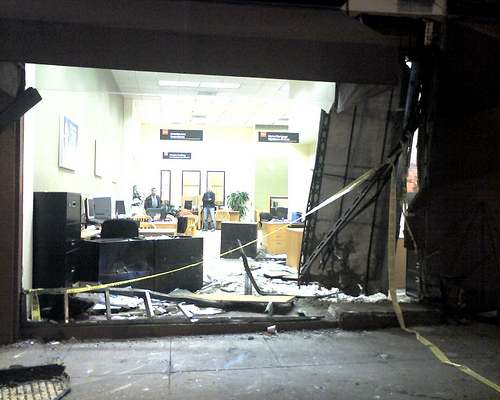 An allegedly hopped up woman late this afternoon allegedly drove her car right the fuck off the road, up onto the god damn sidewalk, and right the fuck into the Wells Fargo on the corner of 22nd and Mission. Miraculously, not one son of a bitch was hurt.
Good gravy! Look at the carnage from this angle: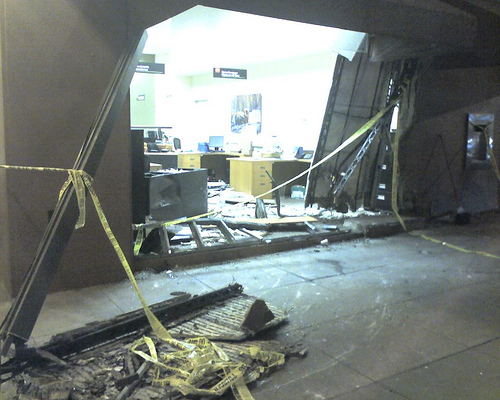 Even hours after the alleged incident onlookers were transfixed: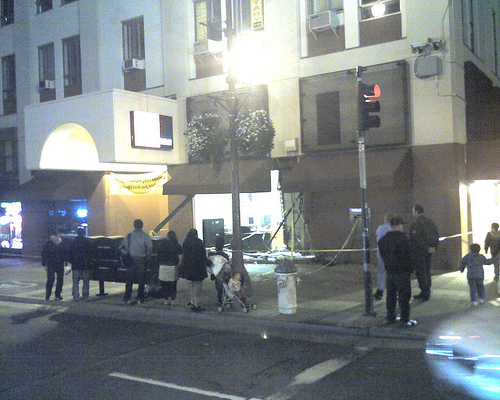 And finally some dudes got to cleaning things up: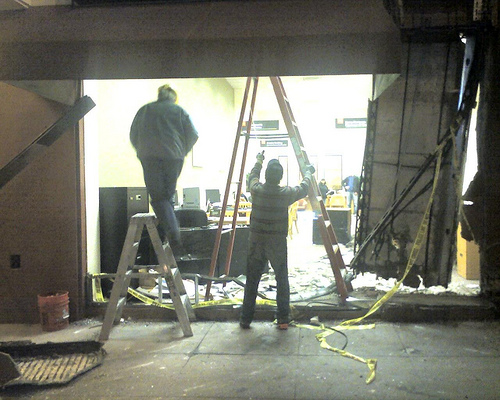 Update: Crowder says, "I walked by this when the car was still halfway through the building and the whole corner was jam packed with gawkers. Best part was a hipster walking by saying 'ugh, bored people will just look at ANYTHING, won't they?'. Um, dude, a fucking car drove through a bank." Link.