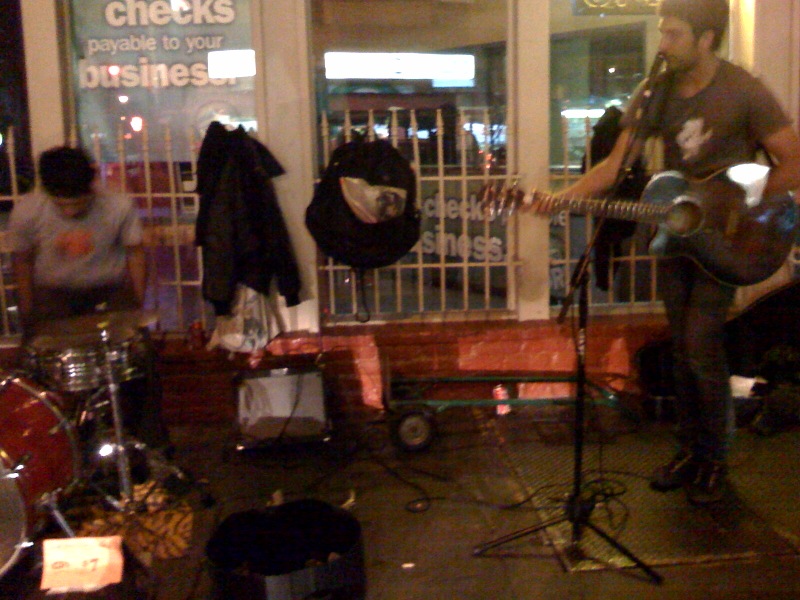 Reader Natalie G. reports that a group of local street rockabilly musicians were rocking out at 16th and Valencia last night:
The Ferocious Few were playing at 16th and Valencia, 9:45 this fine Wednesday evening.  Crazy guy dancing along (not pictured).
This is certainly a nice alternative to Jews for Jesus group that has been taking over the corner lately.