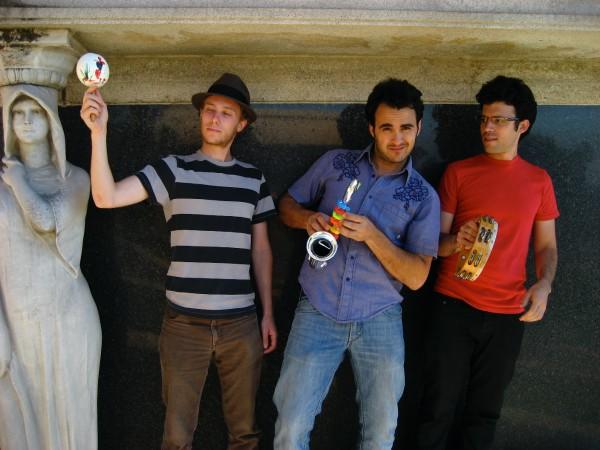 Beep! is a great piano jazz trio made up of some Oberlin kids (Go Yeomen/Yeowomen!). In case you didn't know, Oberlin grads have been steadily taking over the SF music scene for years. I'm not quite sure how you should feel about that… probably similar to how you feel about Canadians.
Pianist (ha!) Michael Coleman performs original compositions with a delightful blend of virtuosity and quirk. He has also been known to play wild versions Weezer songs (Blue album and Pinkerton only, of course), so be sure to request them in a non-obnoxious way. But don't tell this Spaniard about it, ok?
As always, there's no cover at the Revolution Cafe and I know that makes you broke you-know-what-sters happy. So throw a fiver in the tip jar will ya? They are sick of eating Stouffer's. Rev is on 22nd and Bartlett next to that weird new hookah bar. They go from 8:30-11:30pm.