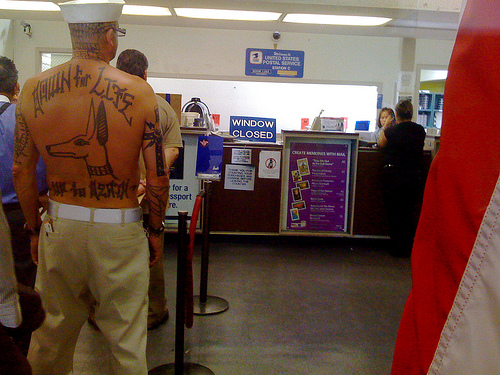 Our friend Broke-Ass Stuart has been into lists lately and this is the best of the lot:
1.  There is ALWAYS a line.
Because I generally work from home during the day my hours are pretty flexible.  This means that long lines are generally a rarity in my world.  Whether its the bank, the doctor's office, Walgreens or fucking Tartine, I rarely have to wait for more than a few minutes before I'm served….Look fucker don't give me that mock "woe is me" crap, this is the lifestyle I've chosen.  You've chosen a job with health benefits and 401k, I've chosen the one with no lines at Walgreens, alright?

Anyways, for some reason no matter what time of day it is, even if it's like Tuesday at 1pm there is always a line.  Out of the hundreds of times I've set foot in there, I can probably count on my hands how many times the wait has been less than 20 minutes.  What the fuck??  Who the hell else doesn't have shit to do at 1pm on Tuesday?  they can't all be underemployed writers who sit around in the boxers working from home all day can they?