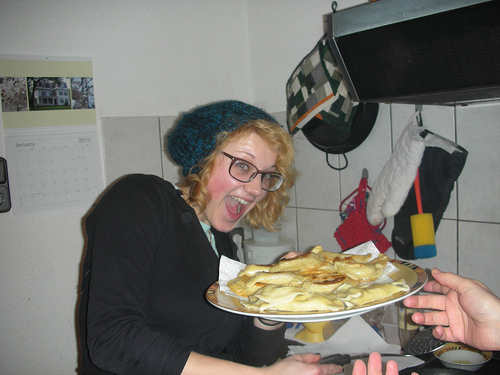 In our Introduce Yourself section this morning, we received a tender plea from reader P.P. (not pictured):
Just a Polish-Croat girl from Chicago living in the mish since 2006 wishing there was a decent pierogi joint in the hood. Pierogi cart anyone? Been reading this blog for awhile but finally decided we need to band together to get more pierogies damn it!
Link. We're going to go ahead and overlook the fact that she pluralized an already plural word and join her cause. Who among us can make this girl's pierogi dream (pictured) come true?