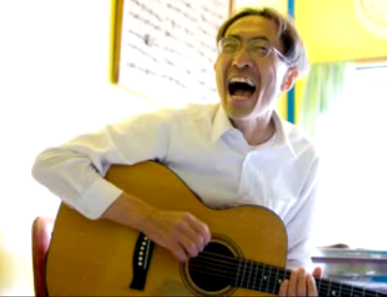 Just got an email from Toshio Hirano:
Hello Everyone
I am having a set at Rite Spot cafe tonite at 9:00 with the same old
Jimmie Rodgers songs and some classic country tunes.
Hope see you there.
Toshio Hirano

"Same old" never sounded so good as it sounds when Toshio does it.

Photo is a still from a PRI video profile which you can look at here.