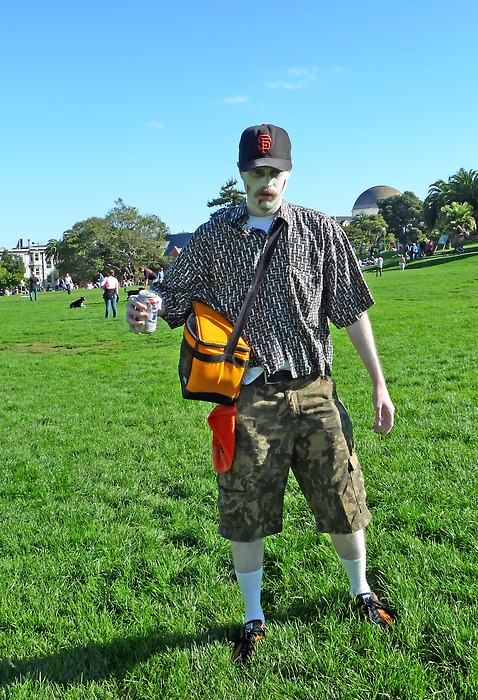 The zombies got him. The beer and water is still cold though. Enjoy this offer before rigor mortis sets in.
[via the Tens]
Update!
I can do a pretty good impression of his call, and he kind of sounds like a zombie anyway, so I went with it. I had my zombie walk on, and set out hollering… over and over and over… "Cold beer! Cold Water!" Some people had no idea what was going on, but most people recognized who I was supposed to be. And THREE different people mistook me for the man himself, all saying something like, "Oh, my god! He dressed up for Halloween!" One man was convinced I stole CBCW's shirt. Ganja Treats took my photo! I sold twelve beers and four waters (though I gave away like half of them). But where was the OG CBCW?
And more at Uptown Almanac.