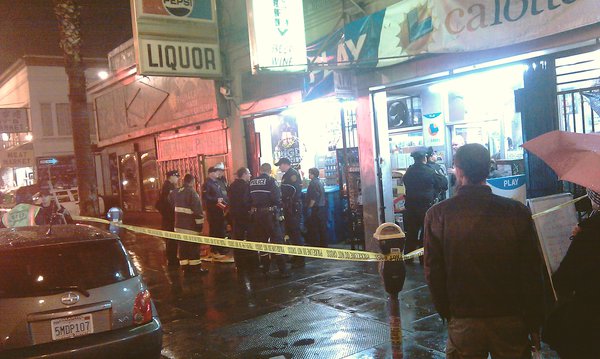 (photo by NVJ/The Secret Alley)
We heard the shots and then some of us saw an African American man with a mustache lying on the ground who had been shot in the head and in the chest. CPR was administered, but it was too late.
Please be safe out there.