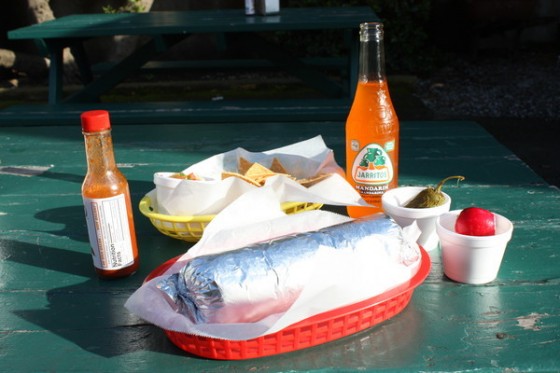 [Pic by Camden Swita]
According to a Pacifica news source I just learned about, the Pacifica Patch, there's a better spot for "Mission District burritos" than The Mission (Rob Schneider probably reads that, he grew up in Pacifica!). Well, maybe not better, but just as good, and closer, if you live in Pacifica (like author ZZ Packer!). Camden Swita claims that Guerreros Taqueria "offers everything taste-wise as Taqueria Cancún and more" (Adolescents lead singer, Tony Cadena, probably agrees, he's also from there!).
Anyway, I don't mean to spark a debate, there's no reason a taqueria 12 miles away from this neighborhood couldn't have burritos that are just as good (former first baseman Keith Hernandez would know, he grew up there too!). Personally, I think it's hard to find many bad burritos around here and I leave it at that (Carlos Santana probably wouldn't, he grew up in The Mission!).