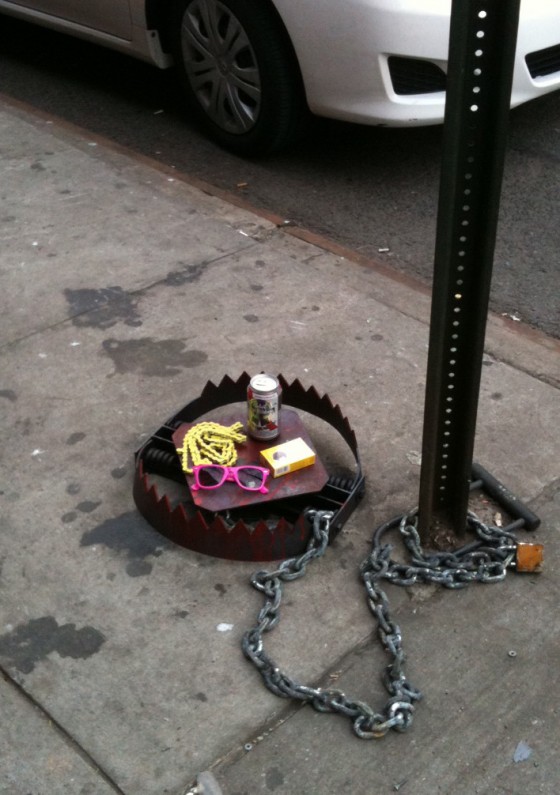 I was gonna be all, "Who would want a warm beer?" But c'mon, hipster parties always feature a big warm box of Pabsts sitting on a counter getting warmer and warmer with every passing second. Maybe somebody needs to invent a party-ice cinch to go with that six-pack cinch everybody loves so much.
I like the glasses though. I need that color.
P.S. This looks pretty dangerous, right?
[Photo by Alister Cameron] [via Lindsey]