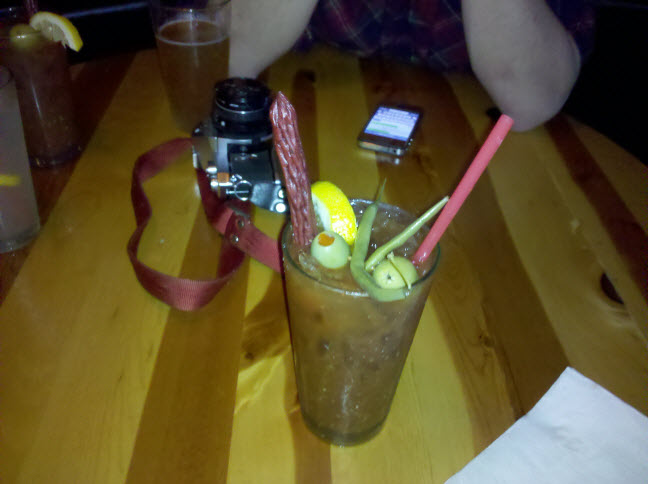 We've been on a quest to find the best bloody mary in the city for quite some time now.  There are plenty of contenders, with Zeitgeist, thee Parkside, and the Phonebooth coming to mind immediately.  Well, now it looks like we'll need to make a new addition to the list, because the Bender's bloody mary is a monster.
Spicy, sharp, and zesty, the Bender's bloody may seem a bit pricey at $8 a pop, but it's basically brunch in a cup.  For meat eaters, it even comes with a bonus Slim Jim in addition to the usual pickled green beans and olives!  Truly the perfect way to start a relaxing weekend.
Who makes your favorite bloody marys?