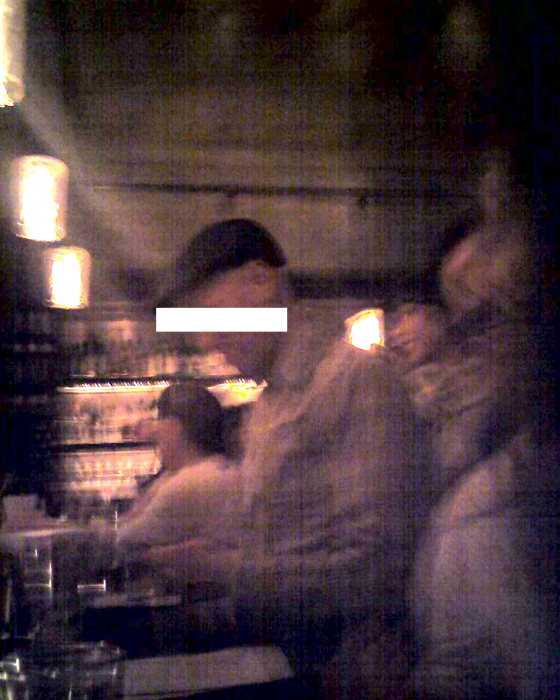 The other day I was in North beach at a fun bar known for its fancy cocktails. The place was pretty packed, so waits were pretty long. To express his frustration, this tool began reaching into the fruit bowl and pawing the fruit. He grabbed lemons and limes, sniffed them, felt them up, then passed them back to his friends so they could do the same.
The problem is, these are the fruits your twists and other garnishes come from. Some of these fruits were already partially zested or whatever, meaning the oils on this guy's grubby fingers were freely intermingling with the oils in the orange rind adorning my whatever I had.
The bartenders were busy as hell, so they didn't notice. I was mortified, but the guy was bigger than me and already all aggro, so I didn't do anything about it. Just made sure to order something without fruit. And took a picture.
Anyway. Drinkers, beware. Bars, maybe keep the fruit behind the bar.